This job has expired and applications are closed
Other Jobs You Might Like
Location: London
Salary details: £100pm + Expenses
Flexible Working
Freelance Gig
Internship
Part-Time
Starting Out
---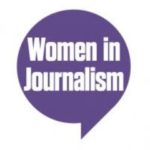 Women in Journalism has more than 700 active members and 16,900 Twitter followers. We welcome women at all stages of their career, from students to leading media professionals and run twenty events a year featuring top industry talent. Our seminars, talks and parties take place at venues including the House of Commons, News UK, City and Westminster universities and more. We also run an annual mentoring scheme for 150 women and offer a £4,000 award for innovative projects.
Can you support our administrator Kate McMillan in updating and improving our (WordPress) website; attend around 20 early-evening events year and blog about them; help with the organisation of our annual WIJ award and applications for the mentorship scheme?
We are all volunteers, apart from our part-time administrator, and will pay £100 a month for two hours work per week, plus expenses, for travel within Greater London. We will also give you a year's free membership, a priceless place on our committee, which meets about three times a year and free tickets to all events and parties – virtual or real . Free attendance at events and committee meetings are not counted as working hours. Our programme runs from late September to early July.
The internship is a brilliant way of boosting your personal development and enhancing your contacts. You will also be offered a mentor without having to apply for the scheme. The role is for one year, and WIJ will provide a reference from our chair at the end. Previous interns are now working at the Daily Mail, Bloomberg and as successful freelancers.
This role is for someone who is sociable and outgoing, well organised with lots of initiative, top notch digital and blogging skills, and above all buckets of enthusiasm for journalism.
The role is open to people of all ages, including those who are taking a career break and want to stay connected. Please email wijintern@gmail.com 15 October to apply, outlining in no more than 250 words who you are and what you can do for us. Please include your CV. Please mention Journo Resources when applying, it really helps us out.
Related jobs: