This job has expired and applications are closed
Other Jobs You Might Like
Location: Flexible Working (Leeds HQ)
Salary details: £35,000+pa
Flexible Working
Full-Time
Next Step Jobs
---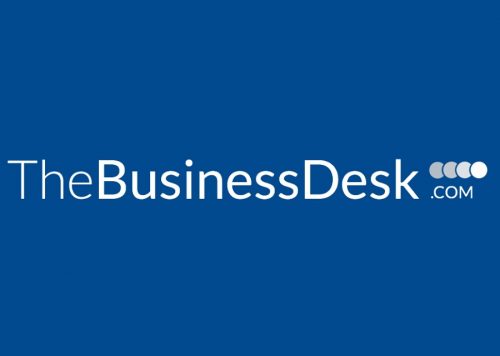 TheBusinessDesk.com is the leading regional business news media with a strong events and business development offering.
We have been established since 2007 and own a trusted brand in our four regions – Yorkshire, North West, West Midlands and East Midlands with an appetite to grow further afield.
Our regional editors have mostly been experienced journalists – and that would be an advantage – but we would also consider applications from people who have a different background in the media industry who are strong performers in other areas such as public relations and agency.
The Role
1. Be the face of TheBusinessDesk.com in the region, the ambassador and go to person.
The editor has an important role to play in the business community. Not only are they the face of TheBusinessDesk.com, and are uniquely placed to cultivate relationships and networks, they are also expected to be at the forefront of the issues and themes that are affecting the region.
Key skills:
be comfortable (and enjoy!) discussing everything from devolution with a council leader to the impact of audit reform with a senior accountant.
develop and maintain senior contacts across the region and across sectors
be able to take those conversations and turn them into news stories or event topics for the commercial and event teams to lead on
2. Oversee the editorial function in the region
TheBusinessDesk.com sends a daily email each morning, plus a weekly property news email. Our website has a growing and engaged audience, averaging 1m page views per month.
A key aim for the editor will be to continue to grow our audience through the consistent delivery of relevant and interesting regional business news and post event content.
Key skills:
a real understanding of the issues affecting business
able to work quickly to deadlines on a wide range of subjects
make sound news judgements
3. Lead on the delivery of commercial projects
We have returned to a busy programme of in-person events including leading industry award ceremonies. We are currently delivering round tables and seminars, and have large conferences planned, for the months ahead.
The editor leads on the delivery of these projects from an ideas and theme point of view, including shaping the discussions, ensuring the content is engaging and attractive, and hosting some of the events.
Key skills
be well organised and able to manage a number of projects at the same time
be imaginative and good at spotting opportunities
be a confident host, whether chairing a round table with 12 people or talking to a room of 300+.
The right candidate will thrive on the fast-paced nature of the work and enjoy the variety, flexibility and autonomy that the role has.
If you would like more information or have any questions about the role, please call Alex Turner on 07834 536400.
Please send your application, with examples of your work, to bronwen.johnson@thebusinessdesk.com. The closing date is July 1st. Please mention Journo Resources when you apply, it really helps us out.
Related jobs: