This job has expired and applications are closed
Other Jobs You Might Like
Location: London, Holloway Road
Salary details: £28-32,000pa
---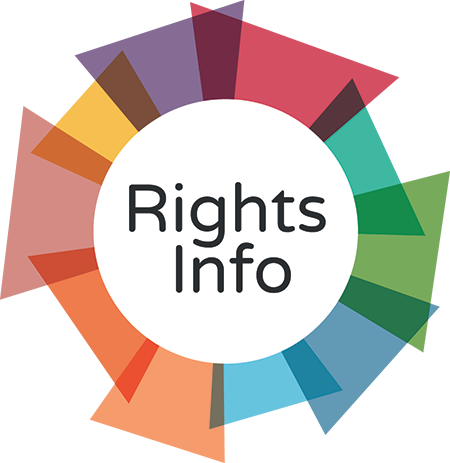 RightsInfo is on the hunt for a talented digital editor to join our news team, who'll lead our editorial strategy, and help inspire people to think again about human rights.
You'll be joining us at an exciting period, where we'll be re-launching our brand and our website, as well as putting a bigger focus on original reporting.
The role is a unique combination of directly finding your own exclusives and stories, alongside managing and editing a growing editorial brand.
We're looking for someone who really gets digital publishing – you'll know how to make a story pop online, and will make decisions based on your knowledge of analytics, social media and other data.
You'll also be on top of the latest trends, and excited to help us produce innovative ways of displaying our content.
At the same time, you'll also be a stickler for detail, making sure our content is the best it can be, and know what makes a good story – as well as how to chase it down.
Sound interesting? The full description is below!
Job Specification
This is a varied role which combines digital editing experience with journalism and strategy. The job description and main responsibilities are as follows:
Managing all editorial content which is published onto the website, with a view to publishing two/three pieces a day, through both your own writing and commissioned work
Leading our broader editorial strategy across news, features, and social, including for long-term planning and specific campaigns
Directly managing the rest of our news team, including a full-time digital producer, freelance shift cover, and part-time sub-editors, as well as collaborating with the wider creative and digital teams, and our volunteers
Leading on our social media output alongside our digital producer, to ensure our content is shared in the most engaging and innovative ways and reaches new audiences
Working with the digital producer to lead on the curation and growth of our daily and weekly newsletters
Sourcing and producing your own original stories. You'll need to react to relevant breaking news, move on stories already in the news agenda, and come up with your own stories and campaigns to help us set the human rights agenda
Commissioning and sharp editing of insightful and engaging pieces from our contributors and staff team, helping them to develop their storytelling skills with supportive feedback
Using data from Google Analytics and our various social media channels to make decisions about content, as well as support our Strategic Impact Director in showing how we make a difference
Helping to develop our tone and voice as a brand, as well as developing a RightsInfo's community
Desirable Skills
You'll also tick most of the following boxes – though we know no one comes prepackaged:
A demonstrable background in digital journalism, with experience of both producing your own stories and editing others' work
A strong foundation in media law, as well as other relevant industry standards
A clear and concise writing style, which draws readers into the story and is people-centric, especially when discussing complex topics
Experience working with Content Management Systems such as WordPress or Ghost
Experience working with various social media accounts such as Facebook, Twitter, Instagram, YouTube, as well as scheduling tools like Hootsuite, Sprout Social, SocialFlow or similar
Experience of analytics platforms, both natively on social media platforms, and through dashboards such as Google Analytics and CrowdTangle
An interest in human rights, and a desire to help inspire people think again about them
The ability to work well within a small team, with management experience, as well as juggle competing projects and deadlines independently
Confidence working with social video and image posts, as well as written articles
The Finer Details
Salary: £28-32,000pa, dependent on experience
Contract: Permanent, with a six-month probation
Hours: Full-time. We'll need you to be flexible, but the role will normally be Monday-Friday 9am – 5.30pm
Location: Holloway Road, London
Position: You'll be reporting to the Strategic Impact Director and will be directly responsible for managing the digital producer, freelance writers, and our part-time sub-editors.
How To Apply
To apply for this role, please send us a one-page cover letter setting out how you fit the job specification, with some examples to joinus@rightsinfo.org.
We'd also like to see your CV and up to three examples of pieces of work you're proud of. These can be on any platform, and should be sent as URLs in the body of the email, or as a PDF. Please label any documents using the format 'NAME – CV – DIGITAL EDITOR'
Applications close on March 24. Unfortunately, due to the number of applications, we will be unable to accept applications after this point. Shortlisted candidates will be contacted with a date and time for interview.
RightsInfo aims to foster a diverse and inclusive workplace, and are committed to building a team that reflects a wide variety of skills, perspectives and backgrounds.
We are an equal opportunity employer, hiring solely on merit. We strongly encourage applications from all, regardless of sex, gender identity, ethnicity, age, sexual orientation, religion or belief, marital status, pregnancy, parenthood or disability.
If you require reasonable adjustments in any recruitment process with us, please just let us know.
Related jobs: