This job has expired and applications are closed
Other Jobs You Might Like
Location: London
Salary details: £25-30,000pa
Flexible Working
Full-Time
---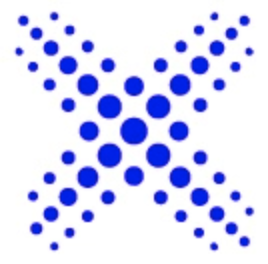 Our TechDotX platforms are comprehensive online resources helping to connect and support growing technology ecosystems around the world. Currently running in New York, London, Washington DC and Boston, TechDotX is recruiting for a new London Editor.
This is a dynamic individual and an in-the-know applicant who oversees daily content updates, liaises with the city team and acts as a motivated brand evangelist at key events, trade shows, conferences within the tech scene.
Most importantly, the London tech reporter will be responsible for:
Creating and editing original content covering the London tech scene,
Serving as the primary curator for the platform including daily monitoring, supervision, and moderation of all content and community enquiries,
Creating and managing any associated newsletters and social media accounts (Twitter, LinkedIn, etc)
Securing and maintaining key strategic relationships within the city's scene
The ideal candidate is a motivated self-starter who requires little outside supervision and enjoys working flexible and unconventional hours.
The applicant will need to be organised and efficient, able to handle upper-level relationships in both the government and private sectors. Having a love of the startup/tech scene and a genuine passion for their city is a major plus.
Reports directly to: Operations Director
The Role:
Editorial:
Write and edit insightful, well-researched articles covering the London tech scene
Ensure selection of optimal feature stories to drive organic growth and adoption
Manage the day-to-day updates of the platform
Run social media channels promoting the community, content, and partnerships
Review and approve community submitted content
Write and manage a bi-weekly newsletter
Assist product and development teams with ongoing site QA and user feedback
Build meaningful industry and PR relationships
Guard and maintain the TechDotX style and tone across all channels.
Community Support:
Work with partners to produce and support key events, including event design and on-site implementation
Establish working relationships with key community partners
Serve as an "evangelist" and "ambassador" for the brand, embedding yourself in the community and promoting positive awareness of the platform
About You:
People come to you if they need:
Creative content
Social media including live-coverage
Event planning for the platform
KPIs for my individual platform
Advertising for my individual platform
Community handling
Attending community events
Your competencies:
Communication: You are an expert communicator, written and verbally, articulate and excellent at acting as an advocate for the work you do.
Intelligence: You learn quickly. You demonstrate an ability to quickly and proficiently understand and absorb new information.
Attention to detail: You never let important details slip through the cracks or derail a project. You accurately identify what constitutes important details.
Persistence: You demonstrate tenacity and willingness to go the distance to get something done.
Follow-through on commitments: You live up to verbal and written agreements.
Honesty and integrity: You do not cut corners ethically. You earn trust and maintain confidences. You does what is right, and speak plainly and truthfully.
Passionate about startups: Helping innovators to grow their ideas excites you.
Desired skills & experience:
A rich portfolio of quality journalism
Demonstrable knowledge of and passion for the London tech and startup scene
A journalism qualification, or equivalent degree, would be beneficial
Experience of working in a media or startup environment would be ideal
Benefits:
Power Hour – one hour a week dedicated to personal learning and development (languages, technical skills, something else – your choice)
Access to courses and books, purchased from within a generous dedicated personal development budget of £150 per quarter
Regular team socials
Comprehensive personal development planning, management and support
Apply Now
This role closes on June 11. To apply, send an email with your CV, a cover letter, and some writing samples careers@techdotx.com. Do mention Journo Resources in your application – it really helps us out.
Related jobs: