This job has expired and applications are closed
Other Jobs You Might Like
Location: London
Salary details: £52,494pa
Full-Time
Next Step Jobs
Senior Jobs
---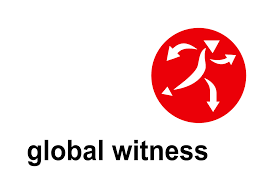 About Global Witness
We want justice for those disproportionately affected by the climate crisis: people in the global south, indigenous communities and communities of colour, women and younger generations. We want corporations to respect the planet and human rights, governments to protect and listen to their citizens, and the online world to be free from misinformation and hate.
We work to hold companies and governments to account for their destruction of the environment, their disregard for the planet and their failure to protect human rights via campaigns to curb the flow of finance enabling destruction of climate-critical tropical forests.
About the campaign
Global Witness' forest campaign seeks to highlight the role of international banks and asset managers in providing the financing that helps drive rainforest destruction. We want to make investments in deforestation as reputationally toxic as investments in fossil fuels.
The Forest Newsroom will collaborate with established media outlets and journalists and work in coalition with campaigning allies and influencers to change and amplify the public narrative around deforestation financing.
About the role
This is an exciting role establishing and leading our new Forests Newsroom to create media output to highlight the role of financial institutions in deforestation and the need for regulation.
You will win high profile coverage by working with your team to spot story opportunities and identifying creative ways to deliver our messages through quick-turnaround investigations which support our strategy and capture the imagination of key audiences.
Working for us
Global Witness has a talented team of people worldwide with offices in London, Washington DC, and Brussels. We aim to be a diverse and inclusive place to work. We value new perspectives, original ideas, and different ways of working. We believe that diverse views and experiences improve the way we do our work. We do our best to make our jobs accessible to all regardless of gender, ethnicity, age, disability, sexual orientation, or identity.
We offer an excellent benefits package including a competitive salary and 25 days annual leave (excl. Bank Holidays). We also offer healthcare insurance, wellbeing days and policies to support you during key life events.
This role is based in London and therefore to be considered you must be able to provide proof of eligibility to work in the UK. We are working under a hybrid working model which requires at least 2 days in the office.
To Apply
Please send in your CV (max 2 pages) and a cover letter (max 2 pages) telling us how you meet the person specification to recruitmentcampaigns@globalwitness.org by 14 August 2023 9am BST.
Please use the following in the subject heading of the email: Senior Investigative Journalist – 375
Please name your CV and cover letter: First name_last name_CV and First name_last name_coverletter
If you have a disability and would prefer to apply in a different format or would like us to make any reasonable adjustments to enable you to apply or attend any interview, please let us know.
Please mention Journo Resources when you apply. It really helps us out.
Related jobs: