Location: London
Salary details: £26-32,000
Closes: 21/08/2022
Flexible Working
Full-Time
Next Step Jobs
Remote Working
---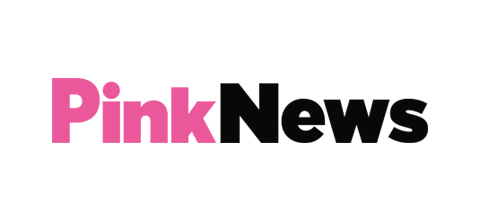 PinkNews is the world's largest and most influential LGBTQ+ media brand, reaching a global audience of more than 60 million unique users per month across our website, socials and app. Our mission is to inform, inspire change and empower people to be themselves. Throughout our 17 year history, we have supported and campaigned for the rights of the LGBTQ+ community, helping to deliver transformative change in the UK and worldwide.
As we continue to grow and diversify our content output we are seeking a News Reporter to join our dynamic and award-winning newsroom. The role will encompass writing everything from breaking news, features and interviews, and ensuring PinkNews remains at the forefront of publishing global LGBTQ+ news and content.
This is an exciting time to join our team where no two days are the same. We deliver quality journalism and original content across all platforms to a global audience. We are dedicated to achieving global equality for LGBTQ+ people by informing, engaging and empowering our customers through award-winning content, live events and bespoke products and services.
As PinkNews expands on to new platforms and into new territories, we expect our content to deepen our relationship with the tens of millions of people who engage with our content every month as well as establishing relationships with a whole new audience — and our newsroom is central to this mission.
Main Responsibilities
Produce first class news content and respond quickly and reflexively to the daily news cycle
Source and write high quality exclusive news stories relevant to our readers
Cultivate and manage influential sources to maintain a flow of original news stories
Work collaboratively with the wider PinkNews team to identify relevant stories for our platforms including; Snapchat, Instagram, YouTube
Strong knowledge of media law, checking stories for accuracy and ensuring reporting is in line with the PinkNews values and tone of voice
Work with the audience team to ensure that your stories are optimised to reach wider audiences
Keep up to date with industry trends, finding innovative ways to enhance performance across our website
General:
Work in keeping with the PinkNews Values:
We are INCLUSIVE
We are INNOVATIVE
We have INTEGRITY
We are editorially and commercially INDEPENDENT
To act as an ambassador for the brand and promote the PinkNews mission to inform, inspire change and empower people to be themselves
Key Skills and Experience
NCTJ with experience OR a minimum of three years experience working in a fast-paced news room
A passion for LGBTQ+ content and a belief in equality for all
Ability to identify, pitch and write original and engaging stories
An understanding of SEO and publishing to a social audience
A proven track record of agenda-setting journalism and high quality exclusive reporting
The Package
Salary ranging from £26,000 – £32,000 DOE
32 days annual leave pro rata, including bank holidays
Additional day off for your birthday
24/7 access to mental health support
Instant access to regular counselling & therapy sessions, booked directly through Slack
Unlimited access to our wellbeing and mental health resource centre
Instant access to independent financial, legal and other advice for you and family members
Fully funded socials, activities and away days
Funded training and development opportunities
Monthly team awards
Progressive workplace policies including Transitioning At Work
Commitment to hybrid working
NEST Pension
Macbook, home office equipment
Mental Health First Aiders (training available)
Related jobs: