This job has expired and applications are closed
Other Jobs You Might Like
Location: London
Salary details: c£35,000pa
---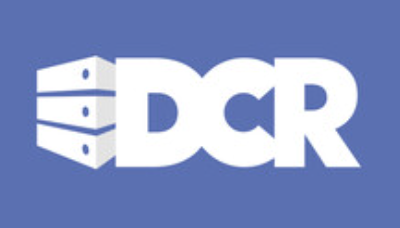 Data Centre Review (DCR) has been around since 2009, initially starting out as a supplement alongside Electrical Review, the longest standing journal in the electrical industry, which reaches its 150th birthday next year!
Fast forward to now, and Data Centre Review has been developed into its own entity, and we are looking for a competent editor to take the reins and grow the brand further. We are looking to potentially rebrand DCR to incorporate the networking and telecoms element that is currently booming within the data centre industry.
We need someone to take charge and push the brand to its full potential, with a particular focus on our digital offerings. For the right person, this is a highly creative and autonomous role.
Key responsibilities
Keeping the DCR website up to date daily with a mix of fresh news stories, opinion pieces and product news with a focus on bespoke content
Ensuring DCR social media pages are kept up to date daily (Twitter and LinkedIn).
Interacting and engaging with other social media accounts to build following and relationships
Write copy calls and email copy where necessary to gather exclusive content.
Creating/commissioning exclusive content for DCR magazine
Creating a new DCR features list in line with rebrand and what audience want (a reader's survey may be useful for this)
Weekly newsletters complete with "editor's intro" and internal links where possible to help drive web traffic
Track web stats and any other relevant figures via Google Analytics, using this as a tool for improvement
Writing copy for any industry events, both internal and external
Liaising with marketing to make sure everything we are publishing is as visible as it can be
Liaising with marketing to make readers aware of any new activity. Huge onus on visibility
Proof reading/copy editing and subbing of content
Use Asana to track workloads and ensure all members of the team are on the same page
To chair/conduct, interviews, webinars, roundtables, events, where necessary with potential for a DCR podcast
Maintain editorial integrity across all DCR products
Liaising with sales to come up with new strategies to help drive revenue
Work with production on any re-branding/aesthetics
Attend industry events where necessary
Key competencies
Outstanding written and verbal skills
Able to use initiative and communicate effectively, being in a primarily remote working environment, this is crucial
Ability to take ownership of one's work
Ability to work collaboratively
An ability to sniff out quality editorial
Ability to build strong industry relationships – and maintain them
Experience within a B2B environment
Experience using social media management platforms (i.e Hootsuite/Buffer)
Experience with WordPress
An ability to work across multi projects simultaneously
To apply send your CV and covering letter to Wayne Darroch: wayned@sjpbusinessmedia.com
Related jobs: