This job has expired and applications are closed
Other Jobs You Might Like
Location: Manchester, Remote
Salary details: £32,000–35,000pa
---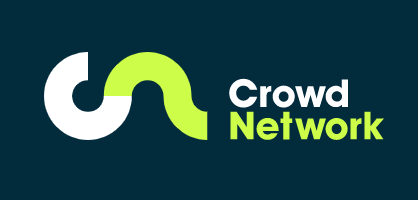 We are an ambitious start-up podcast network based in Manchester that specialises in unforgettable stories and personalities. Using the best presenters, producers and writers, we create conversations you have to share.
Podcasts become communities when listeners feel they belong. We make ground-breaking audio that makes people feel part of something bigger than themselves.
We are always looking for new talent to join our crowd. We aim to be welcoming, inclusive and collaborative.
About The Role
Do you know what makes engaging digital content? Can you use that content to grow podcast communities? Are you ready to join the fastest growing podcast network in the UK?
This is a brilliant opportunity for a highly skilled and experienced digital content creator who wants to join a new and exciting company. From day one, you will be working on some of Crowd's biggest shows and working with high-profile personalities.
The Digital Content Creator will embody the Crowd values of excellence, trailblazing and inclusivity in everything they do.
You should have experience of planning and managing social media campaigns and hitting milestones/KPIs. An interest in the wider marketing approach and strategic opportunities is preferable, as the ideal candidate will eventually lead their own team in this area.
Proficiency in Photoshop, Premiere Pro and After Effects is desired. You'll be creating content on a daily basis, so we'd like to see two examples of your best work. These could be whole social media campaigns or a one-off piece of content you're really proud of.
Yes it'll be a lot of fun, but we do take spelling and grammar seriously. We'd like you to write 400 words about how you would raise awareness of and grow the community around our new daily quiz show – Quiz Chat Repeat.
If you're an excellent communicator with a great imagination and an ability to develop and execute original ideas, you should apply.
Standing Out From The Crowd
Above all else you have to show us you have the right attitude. In a start-up environment you will have to leave your ego at the door. No problem is too small and no project is too big. You will create standout content and be a trailblazer in the industry.
The Fine Print
Our base is in Manchester, but with remote working now the norm, location is less important than it once was. The salary for the role is £32k – £35k, dependent on experience.
The Next Steps
In summary, here's what you need to do:
Send an email to careers@crowdnetwork.co.uk
Attach your CV
Include links to some of your best work
And attach 400 words about Quiz Chat Repeat – we want to know your digital content strategy for growing this podcast
Please mention Journo Resource when you apply for jobs, it really helps us out.
Related jobs: