This job has expired and applications are closed
Other Jobs You Might Like
Location: London (Currently Working from Home based)
Salary details: £28,000 - £30,000 pa pro-rata
---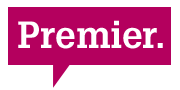 Premier Christianity magazine is the UK's leading Christian magazine. We reach hundreds of thousands of Christians across all denominations through our monthly print magazine and our website, which is updated daily.
The Premier Christianity Deputy Editor maintains editorial content in line with the ethos, values and broad theological evangelical spectrum of Premier Christianity magazine. They maintain an overview of all the print and digital versions of the magazine.
The Premier Christianity Deputy Editor role is central to our content team. Helping to lead our digital presence, this role has a high degree of autonomy and responsibility across video, audio and written content.
Main Duties and Responsibilities
With the Editor, driving forward the online presence of Premier Christianity magazine as part of Premier's overall digital strategy to place itself as a key online media provider for video, audio and written content.
With the Editor to oversee development of marketing strategy to ensure continued growth of print subscription as well as overseas digital subscription model.
Filtering ideas and features pitched to the magazine by freelancers. Forward planning of features and articles up to three months ahead of print. Liaising with Radio, Video, Web and Marketing for 360 degree collaborative projects. Formal commissioning of agreed features and liaising with contributors.
With other editorial staff ensure timely despatch of good quality copy to design proof pages and with the Editor write, edit and help sign off the magazine according to the agreed monthly deadlines and schedules.
Ensure editorial copy and images are provided in a timely manner each month to hit magazine production schedule deadlines.
Explore, contribute to and cooperate with cross platform interviews, presenting and editing and inputting to social media and marketing activities aimed at growing the online audience of the brand.
Write at least one feature a month for Premier Christianity Magazine as agreed with the Editor.
Attend where appropriate marketing or editorial meetings.
Represent the magazine at events, conferences and on air.
Sub edit copy for print and web formats.
With the Editor ensure that Premier Christianity editorial costs keep within budget and maintain oversight of monthly budgeting for the magazine.
Liaise with other staff to ensure that good administration of invoices, letters, emails, commissions and liaison between finance, advertising, web, radio, marketing and all other departments as well as key suppliers and clients are maintained.
Liaise regularly with the Editor and Director of Content who should agree any changes to editorial policy and over major commissions, new projects, hiring and firing of columnists, redesigns and any other significant content issues.
Liaise with web editors and agree on editorial for web and other electronic/ digital formats.
This job description is not exhaustive. It merely acts as a guide and may be amended to meet the changing requirements at any time, after discussion with the post holder.
Qualifications And Skills
A successful track record in writing and editing.
Understanding of and ideally experience in working across media platforms.
An understanding, knowledge and sympathy with the Christian ministry, church and culture in the UK and beyond.
Professional journalism qualifications and understanding of media laws is preferable.
Good computer literacy is essential and written and oral communication skills.
Competent administration skills, multi-tasking, prioritising and organisational skills.
Able to work using own initiative and manage other staff.
Cross platform (radio, web and print) experience would be preferable.
Places high value on a professional level editorial quality and service to all platform consumers.
Person Specifications
A committed Christian and church member (A genuine Occupational Requirement under the Employment Equality (Religion and Belief) Regulation 2003 applies).
Comfortable working in a busy multi-media environment.
The post-holder will work in a Christian environment. Therefore it will be necessary for the post-holder to have respect for the Christian faith, its values and be in sympathy with our organisational aims.
Due to the number of application we received we cannot reply to unsuccessful candidates, therefore, if you have not heard from us within two weeks of the closing date please accept that, on this occasion, your application has been unsuccessful.
Related jobs: