This job has expired and applications are closed
Other Jobs You Might Like
Location: Hybrid working (3 days in the office in Central London)
Salary details: £35,000-45,000pa DOE
---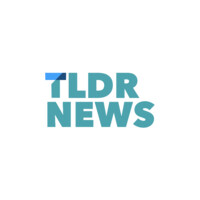 We're looking to expand our team of writers, to better explain the unfolding news events to our audience.
Applicants should have a university level degree in either politics, economics or a relevant field of study and should be able to demonstrate relevant experience.
The successful applicant will be expected to pitch new video topics and write scripts for our EU and Global news channels, and as such will need to work efficiently and independently.
Ideally, applicants would be comfortable to appear on camera to discuss their videos and other topics on panel-style discussion episodes and our podcast. There is also a potential for applicants to take on hosting responsibilities – although this isn't necessary.
As a growing company, each member of staff is sometimes expected to take part in activities and tasks that are not usually part of their work load. This can include rudimentary video and audio editing. While no experience is expected in this, the applicants should be happy to adopt a flexible workflow.
This is a full time role, with the successful applicant expected to work 40 hours a week. We operate under hybrid working model, the employee will expected to work in our office in central London at least three days a week.
We are particularly keen to receive a wide range of applications from people with diverse social, national, ethnic, gender and other backgrounds because lived experience and personal understanding of certain topics can be invaluable in the work we do.
As a politically neutral organisation, we ask that candidates disclose any affiliations they have with political parties. Affiliation is not, however, a disqualifying factor.
The successful applicant will be offered a salary between £35,000 and £45,000 (depending on experience).
TLDR News is a growing organisation which makes a wide range of digital content designed to inform a young audience about politics and current affairs. We aim to produce content that is trustworthy; politically neutral; and informative to people with no background in politics. Currently, we have 6 YouTube channels and release an average of 20 videos per week.
YouTube:
TLDR News EU – https://youtube.com/tldrnewseu
TLDR News Global – https://youtube.com/tldrglobal
TLDR News UK – https://youtube.com/tldrnews
TLDR News Daily – https://youtube.com/tldrdaily
TLDR Business – https://youtube.com/tldrbusiness
TLDR Podcasts – https://youtube.com/tldrpodcasts
To Apply
If you have any additional questions, please email hiring@tldrnews.co.uk
Applications will close no later than September 30th 2023, although we may choose to close early should we received enough high quality applicants. As such, we'd encourage you to submit your application as soon as you're able.