This job has expired and applications are closed
Other Jobs You Might Like
Location: London
Salary details: £22,000pa
Apprenticeship
Full-Time
Starting Out
---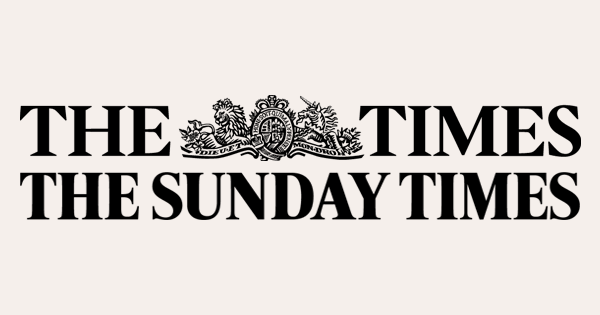 The Times and The Sunday Times are looking for aspiring journalists to join the 2021 apprenticeship scheme. This is an opportunity to work at Britain's most trusted quality newspapers as part of an award-winning team.
Successful candidates will receive formal training with News Associates, the UK's No 1 NCTJ school, and on-the-job training on multiple desks at The Times and The Sunday Times.
The two-year scheme is based in London and we are looking for candidates with originality, talent, commitment and a love of journalism.
If you are successful, you will start work at the beginning of September 2021.
Your Role
You will spend time with our reporting, production and digital teams. You will learn everything we can teach you about how to create content, tell stories, attract, grow and capture an audience.
You will complete a fast-track NCTJ course with our partner News Associates and receive on-the-job training, mentoring and guidance from our award-winning journalists. At the end of the programme you will graduate with a qualification in journalism and have two years' experience working in a national newsroom.
What We're Looking For From You
You are passionate about journalism and creating the best content
You have a strong interest in current affairs and an appetite for news
You turn new and imaginative ideas into reality that will resonate with a more diverse audience
Tenacity in telling a story
You can make the complex simple
Unflappable and reliable under pressure
How To Apply
Please upload:
A cover letter that explains why you want to join The Times and The Sunday Times (maximum 500 words)
Your CV
Your answers to the three questions below (no more than 300 words per question)

Give us an example of a story you have covered/or would like to cover and how you could expand the story on social media
How would you describe The Times and The Sunday Times and how would you get your friends to read them?
Which journalist do you admire the most and why?
Applications close on Sunday, May 9. If you have any questions about your application please contact earlycareers@news.co.uk. Please mention Journo Resources when you apply – it really helps us out.
News UK is a company full of talented, dedicated and creative people. Our newspapers reach more than 30 million readers each week and include The Times, The Sunday Times and The Sun. News UK is also home to Wireless, a leading UK and Irish media company with independent national and local radio stations.
Equal Opportunities
We are a diverse team and strive to maximise and encourage every individual's potential. We want to create a productive environment where everyone feels valued and where talents are fully recognised, utilised and celebrated.
News UK is an equal opportunities employer and is committed to providing equal opportunities for all its employees and applicants. We oppose all forms of discrimination in the workplace. We thrive when we champion diversity and inclusion. We make better decisions, we're stronger and happier, and it's the right thing to do.
Related jobs: