This job has expired and applications are closed
Other Jobs You Might Like
Location: Belfast, Bangor & Dundee
Salary details: £500 + Travel & Accommodation
Flexible Working
Freelance Gig
Part-Time
Starting Out
---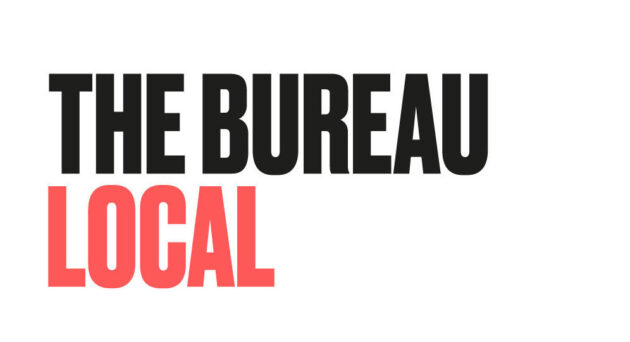 We are recruiting members for Bureau Evolve, a special advisory group that will help shape the future of the Bureau Local project.
The Bureau Local was set up in 2017 to address some of the challenges facing local news. Since then, our network has grown to more than 1,000 people and includes journalists, techies, academics, community activists, lawyers, artists and many others.
As a network, we've looked at topics from homelessness to the sell-off of public spaces, from cuts to women's refuges to police stop and search, from life expectancy to dark ads. Our model has allowed us to have wide reach through media partners like Channel 4 News, The Times, HuffPost UK and regional, local and hyperlocal outlets across the country.
Our work has helped inspire grassroots local democracy movement, new government policies and the replication of our model in other countries around the world.
Later this year our team will be growing and we are planning to take on new topics and themes. So, as we approach our third birthday, we want to recruit a group of people from across the UK and from a range of perspectives to work through our model and mission, our future topics and themes, and our ways of working together.
The aim of this advisory group is to get feedback in order to make sure that our model is people-powered and that it is inclusive, representing the issues that affect the daily lives of people across the UK.
The group will meet in three locations across the country. We'll work together on some insight gathering tasks in our own communities, and together we will create a plan for the Bureau Local that can be shared at a big network gathering we will be holding in Hull in June.
Who Can Apply?
Anyone! The only requirement is that you care about access to news and information in your local area, are interested in how story finding and telling can strengthen and empower communities and want to help to improve these things. We are keen to recruit a diverse and inclusive group of people with a wide range of knowledge, skills and lived experience – that will mean journalists, but also engaged citizens and experts from a range of backgrounds.
What's Required?
To apply you need to be available to a) join us at three workshops which will take place on Monday 9 March in Belfast, Saturday 4 April in Bangor, and Monday 4 May in Dundee, and b) set aside two days – according to your own schedule – to do some research in your own communities.
We are offering a £500 stipend for participants (to cover three workshop days and two research days), and travel and accommodation costs will be covered.
If you can't commit to the full project but want to get involved by coming to one of the events, please still get in touch. If financial support to meet caring commitments would allow you to participate, please let us know and we may well be able to help. All venues are accessible, but if you have any concerns or requirements, or any questions, please don't hesitate to contact us at evelivingston@tbij.com.
The deadline for applications is 21 February and we will let you know if you've been selected for the group by the end of this month.
Related jobs: