This job has expired and applications are closed
Other Jobs You Might Like
Location: London/Home Working
Salary details: £32,500-42,500 DOE
---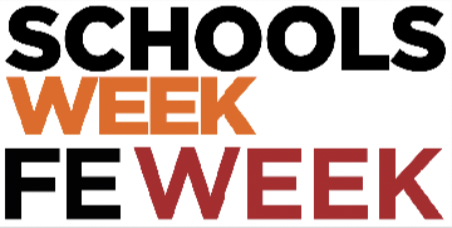 About the role
Schools Week and FE Week are creating a new role focused on developing and delivering engaging features and long-form articles. The successful candidate will have the opportunity to work across our award-winning education digital newspapers, writing a mixture of investigations, deep dives and features.
About the company
Schools Week and FE Week are leading digital newspapers covering the education sector in England.
Launched in September 2014, Schools Week is well respected by school leaders and teachers with an increasing readership and reputation as the market leader for sector news. It exclusively covers the school sector in England.
FE Week was launched in September 2011, covering the further education, skills and apprenticeship sector in England. It is the leading news provider for its sector, with a readership covering colleges, training providers and employers.
Both outlets have received multiple awards and recognition for their in-depth, investigative journalism which is determined to get past the bluster and explain the facts.
Schools Week and FE Week are published by Lsect Ltd, the custodians of the Annual Apprenticeship Conference and prestigious Festival of Education.
Job description
Produce high-quality investigative journalism
Collaborate with colleagues across both titles to develop ideas and articles
Work closely with the editors on the development of special investigations to ensure legally complex stories are ready to be published
Takes the lead on producing engaging feature articles in the form of profiles and deep-dives
Nurture and grow a diverse range of sources and contacts across the schools and further education sectors
Engage with our readership to develop ideas and ensure our work is reflective of their interests and work.
Who do we need
The ideal candidate will be an experienced reporter with a passion for investigative journalism and an impressive portfolio of hard-hitting exclusives.
You will also have a nose for finding your own scoops – be it by asking the tough questions, cultivating great contacts, or trawling through documents to find the details others miss.
You'll also demonstrate an ability to engage with readers and source and promote stories via social media. Experience in turning complex data into stories would also be welcome.
You can work as part of small team and have the organisational skills to manage a busy workload
You will have an NCTJ or equivalent qualification, including shorthand and an understanding of media law.
Prior experience covering education would be an advantage but is in no way essential because we expect our reporters to learn and grow on the job. Our only request is that you must have previous experience as a journalist.
Want to apply? Excellent. Here's how…
Along with a copy of your CV, please provide a covering letter addressed to the Editors which explains:
What you do currently
What evidence suggests you'd be good at this job (the more links you can send showing us this, the better)
Why do you think Schools Week and FE Week would be a good fit for you
Pitch an article in more than 150 words that you think we'd be interested in publishing,
If your application piques our interest, we'll follow up with an initial phone call and go from there.

Want to know more before applying?
Good! We like curiosity. If you'd like to speak to any of our team you will find us all on twitter. Our websites are schoolsweek.co.uk & feweek.co.uk.
The closing date is advertised as Friday 19 August however we will review applications once they are received and may appoint before the period closes. Successful applicants will be able to commence the role from 1st September.
Related jobs: