This job has expired and applications are closed
Other Jobs You Might Like
Location: Manchester
Salary details: £30,000-45,000pa
---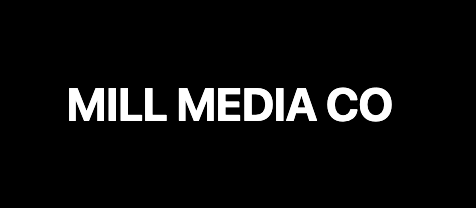 We're looking for an outstanding editorial leader to join our operation in Manchester – someone who loves the kind of journalism we do and wants to be a huge part of one of the country's most exciting new media companies. In just three years, Mill Media Co – the company that publishes The Mill, The Tribune and The Post – has established a reputation for publishing some of the best longform reporting in the country and creating an exciting new brand of local journalism.
This role will involve working with our team of staff writers across all of the cities we serve and will require someone who is a an organised and flexible thinker who can plan and rejig an editorial schedule even when things are constantly changing; a talented manager and coach of journalists; a great commissioner who loves coming up with and developing story ideas; and a skillful copy editor who loves working on big pieces.
Role details
Location: Manchester
Salary: Dependent on experience (£30k-£45k)
Equity: Opportunity to be granted share options in the company
Basis: Full-time role, mostly in our newsroom in the Royal Exchange building on St Ann's Square.
Start date: October 2023
Application deadline: Sunday, September 24th
Key responsibilities
Generating and commissioning lots of fantastic and highly original, varied and distinctive story ideas every month.
Managing and coaching our team of staff writers (seven staff at present) in order to develop their skills and achieve their potential.
Overseeing our editorial schedules so that all staff and freelancers know their deadlines and what is expected of them.
Editing stories to a very high standard, ranging from newsy scoops to long read features and investigations.
Working with the other senior editors (Sophie and Joshi) to guide our editorial strategy as we expand our model in our cities and to new ones.
Key requirements
You will be extremely organised and good at thinking ahead in order to make editorial schedules and tweak them as things change.
We need someone who has experience of managing journalists and has a great understanding of how to get the best out of people.
You'll also be someone who enjoys working under pressure – handling crises when stories fall apart and thinking up solutions to the everyday problems of a newsroom.
You will be someone who loves our brand of journalism and who understands why it has been successful.
You will have eclectic interests – an editor who can enjoy working on a data-led policy story one minute and a fun feature the next.
How to apply
To apply for this role, please email hannah@millmediaco.uk by Sunday September 24th. In the body of the email (no attachments please) please:
Explain in 3-5 paragraphs why you are interested in the role and why you think you will be a good fit, with particular reference to your management and editing experience.
Give us links to 3 stories you have written in the past that you are proud of.
Tell us in one or two paragraphs about something you have learned about editorial leadership or management in your career so far.
Related jobs: