This job has expired and applications are closed
Other Jobs You Might Like
Location: London
Salary details: £30,000 pa
---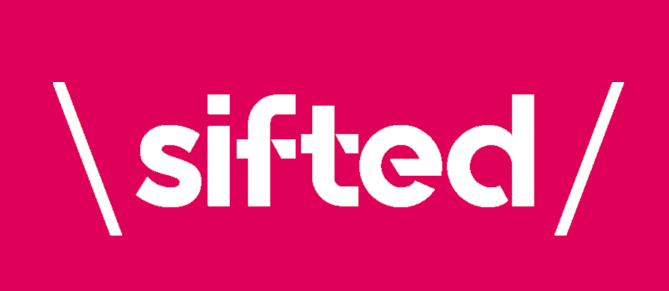 We're looking for a research analyst to join our growing team at Sifted.
Backed by the Financial Times, Sifted is a new media platform reporting on the world of technology and startups in Europe. Just a year and a half after launching, we've become known for our high-quality journalism and fresh viewpoints, and are a must-read for many founders, investors and others working in startups in Europe and beyond.
As well as news articles, Sifted produces data-driven reports, guides, insights and ecosystem maps on this world and we are looking for a commercially-minded researcher/analyst to help us increase our capacity in this area.
As well as small but growing datasets of our own we have access to larger datasets. This role will lead on building and making the most of all these resources.
What are we like to work for? We have a small-company mindset, but big company goals, and can draw on many of the strengths and benefits of a world-respected brand, the Financial Times. We're friendly, hard-working and passionate about what we do. We collaborate across disciplines and everyone has impact across many areas of the business. We value feedback, honesty and clear communication.
About the role
We are looking for someone who can help us turn data into viable new business streams. Ideally, we need someone who is comfortable with both data and words and can work at the interfaces between numerical, editorial and commercial worlds.
This is not a donkey-work role of box-ticking and fact-checking (although a good eye for detail always helps). We are looking for someone who is resourceful in ferreting out information from people and organisations, as well as from databases, finding data that may not exist yet in an easily accessible form, and can develop the right business model for these. You would also investigate actual and potential customer needs and the full insight development cycle.
The role would involve:
Championing and improving Sifted's collection of, and use of, data to provide valuable insights to our readers.
Finding, gathering and collating hard-to-collect data from both Europe's biggest corporations and the smallest startups.
Identifying and proposing news-worthy data, trends and insights and working with Sifted journalists to turn these into stories or reports.
Working with the Sifted team to identify specific areas worthy of further investigation
Regular output of high-quality data-based content for our reports, based on data from external sources as well as our own.
Presenting data in imaginative and "consumer-friendly" ways.
Engaging with our current and potential customers (investors, corporates, angel investors) to understand their data/insight needs.
Helping us develop new data-led business models, and presenting these to new customers for feedback.
Under the umbrella of being Sifted's data-champion you would be working on a variety of projects. To begin with, this would mean spending approximately three days a week on our project to map and research the European corporate innovation ecosystem, and two days a week on other Sifted reports and lists.
We are a young, fun company and this will be an important new role for us. There is huge scope for the right person to grow with the role and develop this into a critical pillar for the business.
Qualities and experience we are looking for:
Demonstrable passion for technology, startups and venture capital markets.
Proven ability to generate ideas and turn them into successful projects or products.
An eye for spotting interesting trends or insights in data.
2+ years of work experience as an analyst/researcher and/or in data analytics, ideally in the field of startups and venture capital.
Bachelor or Master's degree, preferably in an analytical field (e.g. Business, Economics, Data Science, Finance).
Proficiency with Microsoft Office, with a strong emphasis in Excel and PowerPoint and other data tools such as Airtable.
Strong analytical and problem-solving skills, with a practical/commercial mindset.
Fluency in English and solid writing skills
How to apply:
Please send an email explaining why you'd like to join Sifted and why you think you'd be a good fit for this role to jobs@sifted.eu. Please attach a CV.
We will try to get back to all applicants, however if you haven't heard back from us by September 4th your application has been unsuccessful.
Related jobs: