This job has expired and applications are closed
Other Jobs You Might Like
Location: Remote
Salary details: £27,000-32,000pa
---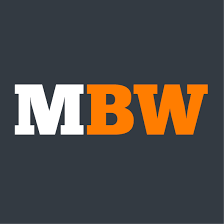 The music business has grown up. Via a flurry of big-money financing and IPOs, music has become a hot commodity for investors who like the dependable returns that streaming has created.
Music Business Worldwide, the world's leading B2B title for the music industry, is well known for diving behind the numbers to provide unparalleled fiscal analysis, as well as commentary of key trends.
We are read (and relied upon) by the most influential music investors and music rights executives across the globe.
Now, we are hiring for a financially literate, brilliant Reporter or Senior Reporter to join our team.
The successful candidate will be posting multiple news stories on the MBW site each day.
Reporting to the MBW Editor, a key part of the role will see you regularly writing coverage of earnings calls, investor presentations and business announcements for multiple publicly-traded entertainment companies.
These companies may be based in the US, UK, China, Europe, or elsewhere.
There will also be opportunities to interview leading executives, both in the UK and US, plus various global markets.
You have:
At least two years' experience covering an industry/industries for a high-level B2B audience
A proven track record of financial literacy and/or analysis in editorial coverage
Experience of covering public company financials including quarterly earnings calls
Don't worry if your knowledge of the music industry isn't super-sophisticated: That, we can teach you. It's what you then do with this knowledge that matters.
You are:
A brilliant journalist who is as comfortable delving into earnings reports as they are breaking industry news
A super-smart analyst of markets
A natural-born networker who's comfortable chewing the fat with the most influential executives in any given business
A team player
This is a full-time work-from-home / remote role, open to candidates based in the UK, the US, and beyond.
To apply:
Please email your CV / resumé and a covering note, to email@musicbizworldwide.com by EOP Thursday, July 22.
Please use email subject MBW REPORTER ROLE. Due to the expected volume of applications, Music Business Worldwide cannot guarantee a reply, but we thank you in advance for your interest.
Please mention Journo Resources when you apply, it really helps us out.
Related jobs: