This job has expired and applications are closed
Other Jobs You Might Like
Location: London
Salary details: £22,000-30,000pa
---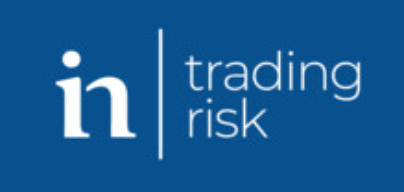 We are looking for an emerging reporter to join our team in a role that offers the chance to build international contact networks and work on industry scoops. Based in London, the journalist will report to the managing editor of Trading Risk.
Our title covers the insurance-linked securities (ILS) and reinsurance industry, at the intersection of the hedge fund and specialist insurance markets. Over the past year, we have reported on everything from insurance losses due to US hurricanes and Californian wildfires, as well as industry M&A and hedge fund redemptions.
Our collaborative reporting team operates closely alongside the industry we report on, digging up news tips from our contacts and analysing industry data to produce added value news and opinion pieces for our subscribers.
As we attend and host industry events in Europe and the US, in normal times the role offers the chance for some travel. Over time, we would expect the reporter to take part in hosting panels and other public forum work – currently our events are all being held virtually.
The ideal candidate is likely to be someone with a willingness to acquire a strong technical understanding of the industry in order to engage with market participants and provide high-value content to subscribers.
Trading Risk is part of B2B publishing firm Euromoney Institutional Investor PLC. The firm offers attractive benefits including employer matching contributions to the corporate pension scheme, travel loans and flexible working policies.
Applications:
Please write a covering letter to managing editor Fiona Robertson explaining your reasons for applying and highlighting what you could bring to the role.
Key responsibilities:
Produce and edit clearly-written breaking news articles in a timely manner
Source original stories by building an industry network and maintaining regular dialogue with contacts
Key skills/requirements:
Excellent comprehension skills so that with support from our editorial team, the reporter can get to grips with technical information and engage with our readers on their level
Confidence dealing with numbers and financial information and the ability to pay attention to detail while working under time pressure
Excellent communication skills and ability to build a rapport with industry sources and senior executives
Please send applications to: Fiona Robertson, Editor, Trading Risk, Euromoney
Please mention Journo Resources when you apply, it really helps us out.
Related jobs: