This job has expired and applications are closed
Other Jobs You Might Like
Location: London
Salary details: £20-23,000pa
---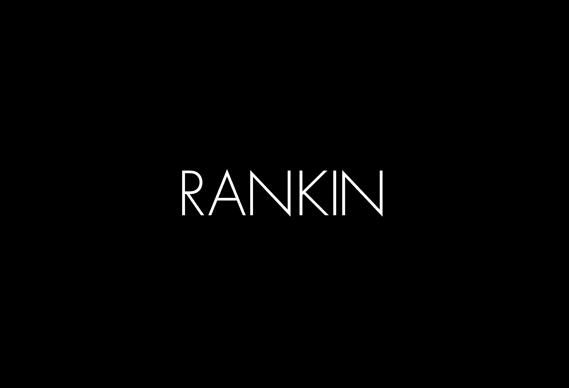 A great opportunity for someone who is passionate about writing and who is looking to build a career in the editorial world. Located in London, RANKIN work with world-class and emerging talent across film, photography and publishing.
Part of the editorial team and reporting into the Editorial Director you will research, write feature articles and produce content for the new platform of one of our clients, an internationally renowned consumer goods brand.
Due to nature of the project we do require someone who has proven experience in writing US English and has knowledge of the US market and pop culture.
At RANKIN you will be able to part of a fun and friendly work environment and you will benefit from some best career prospects in the industry.
Come and join this unique organisation and its bunch of talented people who thrive in delivering spectacular work time and time again. At RANKIN we want to change the world, would you like to join us in our quest?
About Us
The RANKIN Group is Rankin's new hybrid cultural company encompassing creative services, contract publishing, production, editing verticals/platforms, and talent representation. We are a fast growing, thriving cultural community creating great short and long form content on an hourly basis.
We are a team of creatives, directors, photographers, researchers, strategists, producers and editors who collaborate with brands ranging from luxury to FMCG, charities, editorial platforms, beauty, fashion, and automotive.
We help brands be culturally relevant through creative communication, campaigns, brand building and content creation. We create work that is bold, brave, and beautiful.
Your Day-to-Day at RANKIN
• Work closely with the editorial team to create and refine content for print and online that is highly engaging, cultural and topical.
• Pitch and write features.
• Contribute content for social media channels.
• Story and project research.
Disclaimer: This is not necessarily an exhaustive list of all responsibilities, duties, skills, efforts, requirements or working conditions associated with the job. While this is intended to be an accurate reflection of the current job, the Company reserves the right to revise the job or to require that other or different tasks be performed as assigned.
Essential Skills, Experience and Personal Attributes
• Proven experience writing and producing content for a variety of audiences.
• Culturally aware and constantly interested.
• Up to date and informed of movements and changes within the industry.
• Previous experience working in a fast-paced editorial, fashion, or digital environment.
• Previous experience working with a global corporate brand.
• Excellent organisational and multi-tasking skills, as well as great time management, initiative and keen attention to detail.
• Ability to work autonomously delivering brand-aligned content that will resonate with our audience.
How To Apply
Email jobs@rankin.co.uk with 'Your Name – Staff Writer' in the subject field, attaching a CV, and brief cover letter addressing the above  criteria. Candidates unable to prove their right to work in the UK will not be shortlisted.
Please note that due to the high level of applications unfortunately only successful candidates will be contacted.
Best of luck and thanks for applying! Please mention Journo Resources when applying for this job.
Related jobs: