This job has expired and applications are closed
Other Jobs You Might Like
Location: London
Salary details: Starting salary of £28,000pa, rising to £30,000 in the second year and £35,000 in the third year
---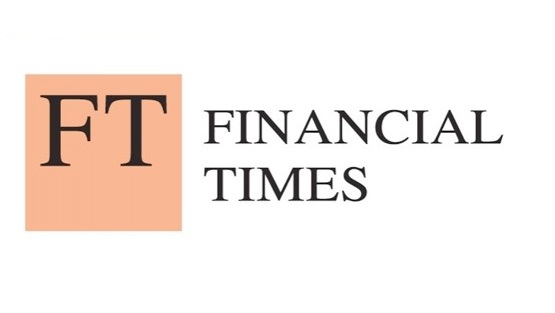 The Paul McClean graduate trainee programme, now open for applications, recruits and trains entry-level journalists from all walks of life for a long-term career at one of the world's leading and most respected news organisations. 
The scheme is named after Paul McClean, a gifted journalist who produced groundbreaking work during his two years as an FT trainee. Sadly, Paul passed away in September 2017.
We are looking for talented, driven individuals like Paul who want to develop an FT career in financial journalism and global affairs; people who are curious about the world, strongly committed to serious journalism and who enjoy the thrill of nailing a good story.
Alumni of this highly competitive scheme – now in its 36th year – are well represented in senior staff of the FT and other news organisations around the world. All applicants must demonstrate they can cope with the pressure of working in a fast-paced news organisation with assignments abroad.
We are looking for self-starters who are committed to unstintingly high standards, have a keen interest in business and global affairs, and an international mindset. Strong writing ability is vital. They should be excited about getting scoops and telling stories across all formats.
Language skills, in addition to fluent spoken and written English, are an advantage, as are data journalism skills and the ability to understand different cultures.
About The Scheme
The Paul McClean graduate trainee programme is not an internship or fellowship: it is a full-time contract as a trainee Financial Times journalist.
Successful applicants will join us in September 2022, spend seven weeks training, then take on two years of six-month assignments. These could include a posting overseas and possibly, at a regional news organisation. For their third year, the trainee will undertake their first dedicated job.
Mentoring, feedback and further training are provided throughout.
How To Apply
All applicants must have the right to work in the United Kingdom. Please upload three documents.
CV: Include the name and city of your secondary school; university and subject details; post-grad education (if any); other qualifications including data journalism/analytical skills; languages including competency level; leisure interests.
Cover Letter: Tell us about yourself, including why you want to be a journalist at the FT and why we should choose you.

Every year the FT editorial board chooses a Person of the Year, usually a significant business figure or policymaker. For 2020, we chose Ugur Sahin and Ozlem Tureci; in 2019, Satya Nadella and 2018, George Soros. Tell us in no more than 60 words who would you have chosen as the FT's 2021 person of the year and why. Include this in your cover letter. (one-page)

An unpublished news story with an emphasis on original reporting, on a topic of interest to FT readers. (500 words max)
Applications submitted without all three requirements will not be assessed. The deadline for applications is 23rd January 2022. Successful applicants will start in September 2022. Please mention Journo Resources when you apply, it really helps us out.
The deadline for applications is 23rd January 2022. Successful applicants will start in September 2022.
Related jobs: