This job has expired and applications are closed
Other Jobs You Might Like
Location: Bradford
Salary details: £26,329-49,343pa DOE
Full-Time
Next Step Jobs
Starting Out
---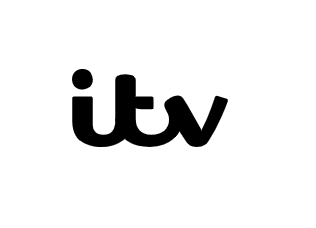 Your work matters to millions.
Shaping culture is in the DNA of ITV. So, it's not surprising that you'll find us in every home in the UK, our productions are famous all over the world and we're at the forefront of the digital streaming revolution.
When you join us, you enter a fun working environment. With opportunities to learn, to grow and make a real difference. Small enough that your impact's felt in the business, but big enough that your impact reaches millions of people.
Come develop your skills, change TV and the course of your career. Don't just watch it. Be part of it. Join ITV.
Your impact sends ripples.
The team
Our News team delivers high quality and trustworthy television and online coverage that regularly attracts audiences in excess of 3.5 million viewers. It's a fast moving environment with a huge variety of roles and challenges on offer. We operate in 11 main news production centres across England, Northern Ireland, Wales and the Channel Islands. We also have a Political Unit and a Weather centre based in Millbank, London. And finally, we produce a range of current affairs & factual programming out of ITV Wales, UTV and ITV Border.
The role
Are you a journalist who is passionate about getting stories out that currently aren't being told? ITV News Calendar is looking for a multi-skilled professional with an abundance of brilliant ideas, who understands what gets the people of Yorkshire talking, and who in particular would relish the opportunity to deliver original coverage from Bradford and the surrounding area, where we currently feel underrepresented.
Bradford is England's fifth largest metropolitan authority with a growing population and has England's tenth largest city economy. It's an ethnically diverse area which also has the UK's youngest population. Bradford and the surrounding district has been named the UK's City of Culture in 2025, and as our new reporter you will also have a vital role to play in shaping the way we cover the story over the next three years.
We're on the search for a self-shooting reporter who will add something different to our team. We are looking for someone who can not only cover the breaking news of the day, but who, along with the rest of our team, will uncover stories with particular appeal to our many black, asian and minority ethnic viewers – bringing these stories to the mainstream.
You will be a qualified journalist, and an excellent storyteller with good camera and editing skills. This role offers you the opportunity to have your work showcased by ITV News online, as well as on television and on ITV's new streaming service ITVX.
An ability to stay calm under pressure, inspire a team with strong creative flair and editorial judgement is essential. You will be expected to come up with your own story ideas, bring a diverse contacts book and be flexible in terms of working hours, including weekends and bank holidays.
We would prefer the successful candidate to live in the Bradford area and be happy to work predominantly from home, so that they can immerse themselves into the local community.
Your application should include a link to your latest showreel.
On-Screen Journalists are required to provide their own means of transport to and from location. The vehicle must be appropriately insured, taxed and maintained. ITV will cover mileage expenses in line with HMRC regulations.
This is a demanding role requiring the individual to work long and sometimes unsociable hours at short notice
This is a physically demanding role requiring individuals to transport, carry and operate a camera (and associated equipment) on a regular basis. A pre-employment health check is required.
The rostered hours for this role will include weekend, early and late working.
Skills you'll need (minimum criteria)
Proven track record of delivering impactful, original, high-quality & distinctive journalism.
Proven technical ability including experience of editing and the use of technology for the production of digital output.
A strong knowledge of media law & compliance and the ability to exercise excellent editorial judgement.
Full UK driving licence
Other things we're looking for (key criteria)
Offers a different take with a track record for generating, developing and telling original stories.
Strong Self-shoot, self editing and live skills, with a mindset that is willing to take on new skills and responsibilities.
Appreciation and experience of reaching new audiences on new platforms. Will ideally have a well developed online presence.
Ability to build trust with people, communities, faiths and races outside of their own to tell their stories and so deliver original coverage for our online and television audience.
Excellent knowledge of media law & compliance and the ability to exercise excellent editorial judgement and accuracy in their writing.
ITV is for everyone.
ITV strongly encourages applications for this role from disabled people. As a Disability Confident Leader, if you meet the minimum criteria for a role and you have declared that you are disabled, we'll guarantee to take you to the next stage* (minimum criteria above).
We're happy to discuss any support/personalisation you may need during our application and selection process as part of our reasonable adjustments. Drop us a line if you require anything at talkingcareers@itv.com.
Find out more about applying with a disability.
* There may be a few exceptions where we are not able to take all eligible candidates to the next stage due to the volume of applications.
Because those who make an impact deserve to be rewarded for it.
ITV offers some great rewards and benefits including
Flexible working options available
Generous holiday allowance, plus you can buy more
Annual bonus opportunity
Competitive pension contribution
Save as you earn – with an opportunity to buy ITV shares
Wellbeing and volunteering days plus a wide range of opportunities to help you live a balanced and healthy life
Closing date: Sunday 2nd July 2023
Please note the notice period for this role is 2 months (this will include any new contracts/ secondments)
Related jobs: