This job has expired and applications are closed
Other Jobs You Might Like
Location: Remote First
Salary details: £26,777pa
Full-Time
Next Step Jobs
Remote Working
---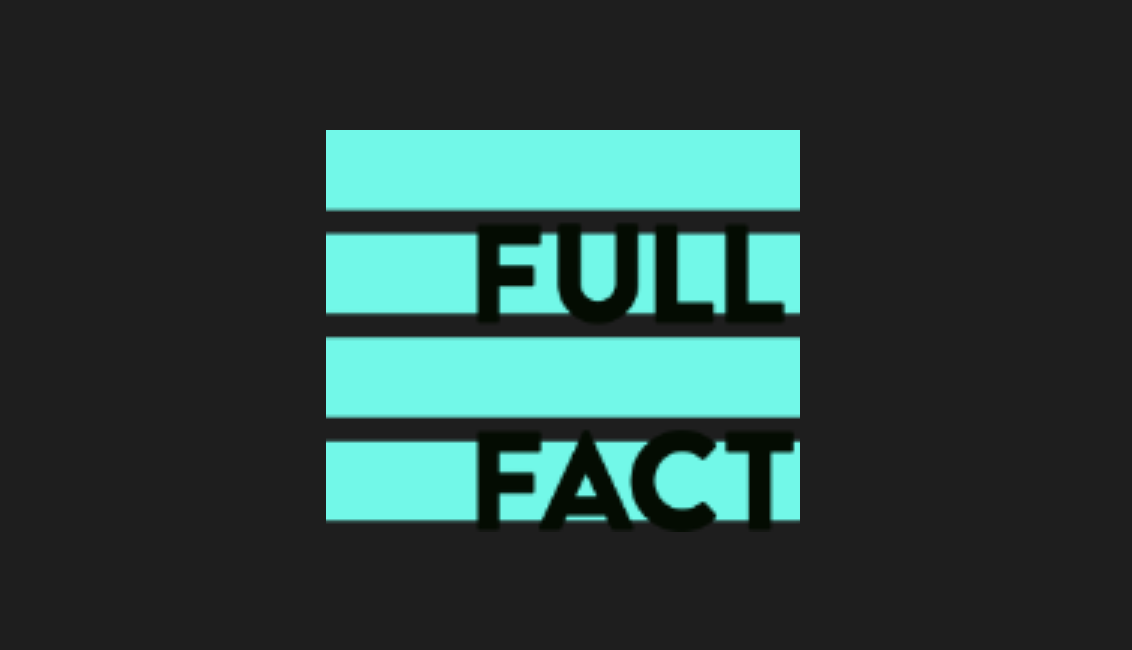 Full Fact, the UK's independent fact-checking organisation, is recruiting a news and online journalist. If you're a journalist who cares about tackling misinformation, this is an exciting opportunity to join a brand-new team focusing on online misinformation and fact-checking breaking news, and spearhead our fight against false and misleading claims on social media.
You'll cover everything from hoax posts on Facebook to the latest claims from Westminster, and will have the opportunity to make a measurable difference, learn new skills and have your work seen by millions. You'll help us monitor online misinformation, research and write fact checks, explainers and features, and learn how to identify and expose patterns in misinformation.
Full Fact fights bad information. Our team of independent fact-checkers, technologists, and campaigners works to find, expose and counter it.
If you are interested in applying but not sure you have all the skills, please do apply. We are open both to supporting learning on the job and to rearranging tasks within the team to suit the skillsets of the best applicant.
Job Definition
You'll be one of the fact checkers who are the backbone of our Editorial team -working in a team of four focusing on online misinformation and breaking news.
You'll be responsible for spotting, exposing and tackling bad information, writing a number of fact checks each week, and will also be expected to write features and other content as required.
We're looking for candidates with some journalism experience and a good understanding of what we do, but prior fact checking experience isn't necessary. You will need to be able to quickly master and explain tricky, nuanced topics in clear, concise copy – and must have an eye for a story.
Outcomes
Monitoring for misinformation on social media and elsewhere online, ensuring we can quickly identify the most harmful viral claims
Pitching fact checks based on a good understanding of the misinformation landscape and Full Fact's aims
Producing accurate, engaging and publication-ready copy to combat the spread of bad information, to tight deadlines
Ensuring we hit agreed output targets, including for Third Party Fact Checking
'Fact checking for change', ensuring that as well as publishing fact checks we identify and act upon solvable problems
Improving our understanding of online misinformation and what can be done to combat its spread
Engaging with other teams to further the work of Full Fact
Helping with other ad hoc tasks carried out by the Editorial team, such as responding to reader emails
What We Are Looking For From You
Political impartiality and sensitivity: You are committed to the political neutrality of our work and have a good understanding of impartiality (please see the rules on our website).
Understanding of public debate in the UK and sensitivity to the political context we work in.
Strong research and writing skills, preferably with professional experience as a journalist
Strong understanding of public debate in the UK and sensitivity to the political context Full Fact works in
Communication skills, and a track record of communicating with a non-specialist audience in any format
Ability to hit tight deadlines and respond rapidly to breaking news
Good understanding of social media and the way in which information and misinformation spreads online
An understanding of Full Fact's styles and principles
An ability to understand and master new topics rapidly
Understanding of digital channels, audiences and formats
How To Apply
Upload your CV and cover letter using the link below by 10am on Monday 9 January 2023.
We prefer to sift applications anonymously. Please use your initials rather than your name and leave identifying details such as email addresses off your CV and covering letter.
Please note that to keep our recruitment process open and fair, we will not negotiate salaries outside the advertised range.
Before applying, please read the requirements we place on staff to protect Full Fact's independence and non-partisanship.
Please mention Journo Resources when you apply, it really helps us out.
Related jobs: