This job has expired and applications are closed
Other Jobs You Might Like
Location: Flexible - Good Links To London Required
Salary details: £22,000pa
Flexible Working
Full-Time
---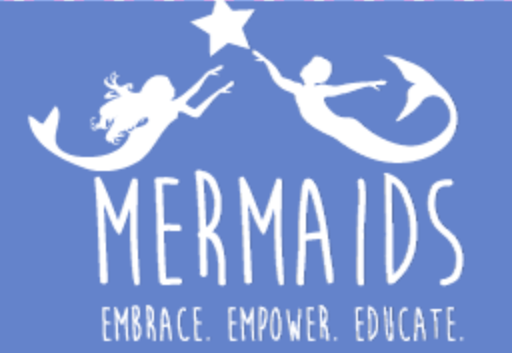 Mermaids is a UK-wide charity working to support thousands of transgender or gender non-conforming children, young people and their families. Mermaids' overarching aim is to create a world where gender diverse children and young people can be themselves and thrive and, to this end, our goal is to relieve the mental and emotional stress of all those aged 19 years and under who are gender variant, as well as to promote education and awareness.
We offer information, support, friendship and shared experiences to young people and their families, as well as providing some local and national opportunities to meet others. We achieve these charitable aims through our helpline as well as training, parent and teenager support groups and a wide variety of events, all supported by our volunteers.
Purpose Of The Role
Mermaids is currently building its communications team and the charity now requires a full-time Trainee Communications Assistant with particular responsibility for social media content. It will be your job to engage directly with current service users, influencers, supporters and all potential social media contacts with a view to translating our ethos of positivity and support to the online community.
As the most present author of the charity's online 'voice', you will be planning and delivering social media content as well as supporting the Communications Manager in a varied and exciting range of communications roles. The ideal candidate will have a sensitive understanding of transgender issues, an industrious work ethic, a hunger to lift the voice of one of the UK's fastest-growing charities and a keen eye for language and tone on social media.
Key Objectives
Help to design, build and maintain a consistent social media presence
Assist on general communications projects
Key Responsibilities & Duties
Lead on scheduling and posting social media content across Twitter, Facebook and Instagram in line with house style
Work on commissioning new, exciting voices for the Mermaids blog
Set up new social media platforms
Work with events assistants on PR and Comms info' sharing
Be available for regular and, at times, daily 1-on-1 training and planning meetings in London or the South of England.
Improve and enrich the YouTube channel and lead in creating content
Help build links with influencers and online supporters to grow impact
Advise on the tone and approach of communications and PR projects
Field and filter enquiries and ongoing conversations from third parties on PR and comms projects
Support the Communications Manager in day-to-day running of the comms and PR diary
General Responsibilities & Duties
Conduct the duties of the job description in accordance with the operational policies of Mermaids, including but not limited to the diversity policy and code of conduct.
To embed a culture of accessibility and inclusion within all work.
Maintain good working relations with staff, volunteers and other stakeholders.
Contribute to the general administration and delivery of all Mermaids' programmes, events and overall objectives.
Manage own time effectively and ensure attention to detail at all times.
Undertake any other reasonable duties as may be required such as attending events and residentials.
This is an outline role description and may be subject to change in consultation with the post holder.
Trainee Communications Assistant Person Specification
Proven social media capabilities
Excellent literacy in the traditional sense and also fluency in social media dialect
A media or communications qualification and/or tangible communications/social media/online media experience (So you don't necessarily have to have a media qualification, but you do need to show competency on social media)
An industrious work ethic and an ability to show initiative
A calm, considered and professional approach, especially when under pressure
An open and reasonable approach to the full spectrum of discussion around sensitive and controversial topics
The ability to separate, within reason, professional duties from personal ideologies
Enthusiasm for training and learning new skills in comms and PR
Excellent verbal communication skills including telephone skills
Enthusiasm for inventing creative content
Flexibility in working hours
Whilst we are open to all applications and would sincerely encourage a broad range of candidates to apply, the ideal candidate will also exhibit:
Established links with the transgender community, perhaps through personal gender experience or close links to LGBTQ+ groups
Strong IT skills, including the use of social media analytics
A sound understanding of the spectrum of diversity, inclusion and equality issues
Committed to aims and objectives of Mermaids
Place of Work
Preferably London-based or south of England with good transport links to London. You will initially be working largely in the field or from home but shared office space for Mermaids staff will likely be available in the short to medium term.
Working Week
This is a permanent position, 35 hours per week. Mermaids normal (full time) hours are Monday to Friday from 9.30am to 5.30pm, however the demands of this post require a flexible approach to both timing and duration of the working day within reason, with regular evening and weekend working to deliver and respond to online traffic, therefore agreement will be made on hours worked with the Communications Manager at interview.
Time off in lieu will be given, subject to contractual terms.
Salary Scale
As a trainee, the salary for this role will be £22,000.00 per annum. You will be paid monthly by credit transfer to your bank account on the 19th day of each month.
Please be aware that this will be salary for the whole calendar month so that (assuming pay date may not be the last day of the month) some of your salary will be in arrears and a proportion will be in advance.
Annual Leave
The full-time core holiday entitlement is 25 working days per year plus 8 Public Holidays. Bank holidays are: New Year's Day, Good Friday, Easter Monday, May Day, late Spring holiday at the end of May, Late Summer holiday at the end of August, Christmas Day and Boxing Day.  The days taken as leave will be at the discretion of your line manager.
Pension
Mermaids will contribute 6% of salary to the Mermaids pension scheme, 2% will be automatically taken from your salary as the employee contribution.
Probation & Notice
The post is subject to a six-month probationary period. During this period you will be entitled to receive, and are required to give, at least one weeks' notice of termination, which must be in writing. After successful completion of your probationary period you are entitled to receive, and are required to give, at least one months' notice of termination, which must be in writing.
How To Apply
Send your CV to press@mermaidsuk.org.uk, accompanied by a maximum 500 word covering letter outlining what you would bring to the charity and what your personal experience will offer Mermaids as a charity. Please include hyperlinks in the letter to relevant material and add all social media accounts to the body of the email. Applications not in the specified format or submitted past the deadline may not be considered. Any social media or online activity which is not declared during the interview process and which comes to light on the commencement of employment in this role may result in dismissal under the terms of the contract.
Deadline for applications:  Midnight, August 6th 2019
Interview dates: Interviews will take place by phone, second stage will be to attend a face to face interview in London at a location TBC.
Start date for the role: subject to notice period required, August 2019.
Due to the high volume of applications that Mermaids receives per position we are unable to provide feedback on individual applications or answer questions from applicants. If applicants have not been contacted by the end of 6th August 2019 then they should assume their application has not been successful.
Mermaids is an equal opportunity employer.
Due to the nature of this role, the successful applicant will be required to pass an Enhanced Disclosure and Barring Service (criminal records) check.
EQUALITY ACT
Under the equality act, Mermaids may choose to take positive action in offering the role to a gender-diverse applicant due to the occupational requirements associated with the role.
Related jobs: