This job has expired and applications are closed
Other Jobs You Might Like
Location: Remote Working
Salary details: £45,000pa
Full-Time
Next Step Jobs
Remote Working
---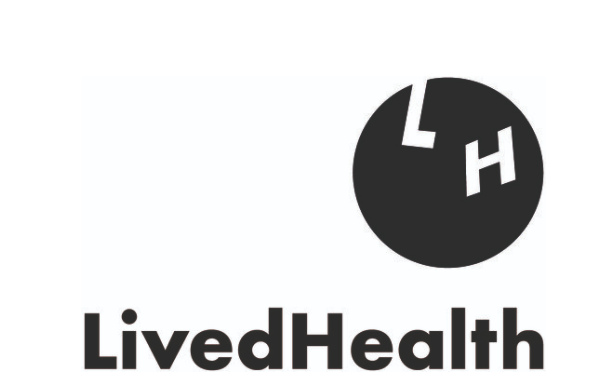 We are seeking an experienced health editor for this pivotal role to ensure our unique video content achieves positive health impacts for the health communities in which we work.
The successful candidate will lead our ambitious plans for growth, reach and impact. As Managing Editor, you will have honed skills as a writer and editor, and experience developing video content is a strong advantage.
LivedHealth CIC, a digital startup in health, is seeking an experienced Managing Editor to lead our small team, and create and implement a video content strategy to allow our organisation to grow. This position supports home working.
Your day-to-day deliverables will include generating content ideas; planning, assigning and editing content; overseeing project spend; managing production schedules and editorial calendars; and supervising editorial staff and freelancers. If you're someone who can manage a team to make content that affects our audience's daily lives – improving the health outcomes of multiple patient communities by ensuring that videos entertain as much as they inform – then we would love to hear from you!
What is LivedHealth?
LivedHealth is a newly-established digital health startup. We are a free, online video resource that shines light on difficult long-term health challenges. Expert insiders – patients and professionals – tell it like it is.
Founded in September 2020, LivedHealth is a Community Interest Company (CIC) limited by guarantee; a non-profit social enterprise. We believe health information is more effective when it's powered by lived experience. LivedHealth is currently producing video content for two health communities: people living with multiple sclerosis and Parkinson's.
Role Deliverables
Editorial
Oversight of full content lifecycle, managing cross-functional teams (designers, developers, marketing) to bring a video series or campaign to life.
Planning content based on organisational strategy, eg. user needs, engagement, subscriber growth, income opportunities.
Retain editorial oversight of all LivedHealth video content. Provide feedback on initial edit assembly and subsequent edits to ensure engaging, trusted outputs that meet our health impact objectives.
Facilitate ongoing lived experience co-production channels, and advocate for the inclusion and optimisation of the patient voice throughout all LivedHealth content.
Defining the audience health and social impact objectives/desired outcomes for all content outputs, utilising appropriate impact toolkits to communicate our impact
Apply LivedHealth brand guidelines to relevant aspects of our content output.
Operations
Lead day-to-day operations, delivering on ambitious content strategy to reach organisational objectives.
Oversee all organisational workstreams. Build project plans, write key documents and work with CEO to manage budgets.
Line management of team and target setting aligned to strategy (including a video content creator, programme coordinator, digital marketer and grants fundraiser) and freelancers.
Hiring and training new team members within available budget, and recruiting and continually upskilling video content participants.
Managing project spend and delivering series and campaigns within budget.
Setting realistic guidelines and project expectations, managing competing priorities.
Stakeholder management
Initiate and maintain relationships with key external stakeholders.
Create briefing documents for films, develop scripts for key learning films.
Recruit and manage freelancers and consultants to deliver high value tasks that complement the team's skill set and create a streamlined workflow.
Support the directors with development of new formats and commercial products, including support with drafting proposals, participating in pitches and the delivery and management of new commissions.
Support the directors and fundraiser with scoping out new project plans and budgets for applications.
Key Competencies:
Editorial or journalism experience
Project management skills
5+ years of experience line managing multiple team members
Strong interpersonal skills, and the ability to coordinate with remote employees
Established or growing leader with experience of empowering teams to deliver against targets and strategic objectives
Highly proactive with the ability to balance several priorities and meet tight turnarounds
Other Information
Hours: 37.5 hours a week
Contract: Full time
Salary: Approx £45,000 per annum, dependent on relevant experience
Annual leave: 28 days per annum for full time position (inclusive of time between Christmas and New Year), plus public holidays
Employee benefits: Life assurance, generous pension, committed learning and development budget for each staff member
Place of work: This is a remote position based in the UK. Travel to London will be required.
Application Process
To apply for the position of Managing Editor, please send your CV to jobs@livedhealth.org by 5pm on Monday 18th October 2021, along with a response to the following question:
Please outline what relevant professional experiences and successes make you the right candidate for the position of Managing Editor at LivedHealth (maximum 300 words).
Please mention Journo Resources when you apply, it really helps us out.
Related jobs: