This job has expired and applications are closed
Other Jobs You Might Like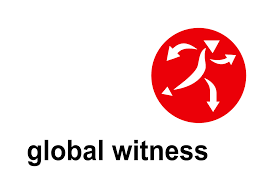 Location: London
Salary details: £40-45,000pa
Flexible Working
Next Step Jobs
---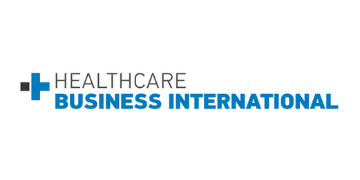 Healthcare Business International, a global digital publication based in London, is looking for an experienced business or data journalist/analyst. This is a chance for the right candidate to manage and help shape the development of one of Europe's premier healthcare business intelligence services. 
HBI Intelligence includes a substantial multi-national and multi-sectoral set of data and reports which covers the business of the health care services industry.
This role includes leading in the research, creation and presentation of excellent market analysis, managing and quality-controlling the contributions of editorial colleagues and training others where necessary. It reports into the Editorial Director, for whom the successful candidate will occasionally need to deputise.
What We Offer
A starting salary of £40-45k,
Flexible working,
Ongoing professional development,
The opportunity to work in a rapidly growing business which is already the market leader.
Ability, commitment and enthusiasm are key strands of the HBI DNA.
What We Do
We maintain a business intelligence service about the operators and investors in healthcare services and maintain detailed data sets relating to healthcare services markets around the world but with a particular focus on Europe.
We also write about companies which run healthcare services businesses like hospitals, nursing homes, labs, homecare and ehealth – both in Europe, and beyond, for a global readership in a weekly publication.
Topics include market sizes and growth, public policy/legislative changes, market drivers, M&A, and the cultural and technological changes driving healthcare markets
HBI also organises and runs the largest for-profit CxO level healthcare services conference in Europe.
How You Will Spend Your Time
You will primarily monitor and improve the quality of our data and reports, taking ownership of this part of the business and the way our data and reports are presented.
You will also write and update reports yourself. This will involve regularly phoning and interviewing contacts as well as detailed online research.
Writing up any news stories thrown by research, and particularly finding stories in the data you uncover and in and HBI's extensive repository is also a secondary part of this role.
What We Need
Being self-motivated, numerate, articulate, supremely confident with data and figures, able to work to deadline and under pressure, and with a wide portfolio of stories and/or reports is crucial. Being multilingual is a bonus, but is not essential. Previous experience writing about healthcare services specifically is not needed. Extensive business reporting / analysis is, and you will need a portfolio to show this.
Many of our intelligence insights are best presented visually, and experience with infographics would be welcome.
You will be chatting daily to CxO level operators, investors and analysts, many of whom are aware of HBI, its publication, and its conference, but you will still need to be very proactive.
You will attend our annual conference and will be expected to chair sessions there (full training will be given) and there is the option to attend healthcare services conferences abroad as part of this role.
How To Proceed
To find out more, call 07946 397159 for an informal chat with editorial director David Farbrother.
To apply, email recruitment@healthcarebusinessinternational.com with a CV, cover letter outlining suitability for the job, and either a handful of stories/reports you have written or a link to an online portfolio.
Please mention Journo Resources when you apply, it really helps us out.
Related jobs: