This job has expired and applications are closed
Other Jobs You Might Like
Location: London, Hybrid working (2 days in Office)
Salary details: £71,539pa
---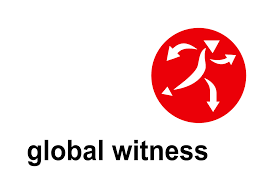 About Global Witness
Our goal is a more sustainable, just and equal planet where humanity is propelled forward, away from the toxic practices of the past. This means fossil fuels staying in the ground, climate-critical forests standing tall and those on the frontline fighting the climate crisis, who defend our planet, are protected from persecution and attacks.
We want justice for those disproportionately affected by the climate crisis: people in the global south, indigenous communities and communities of colour, women and younger generations. And that the necessary energy transition is done equitably and with the interests of those groups in mind.
To do this we have to stand up to the corporate drivers of the climate crisis – the fossil fuel companies that continue to extract and burn when the science is telling us to stop, the global banks financing deforestation and the businesses that turn a blind eye, or worse are complicit in, attacks on defenders.
This also includes targeting the role of big tech companies that are allowing misinformation and hate to be spread in the increasingly online world.
For us to succeed, we need to embody the principles we fight for. Global Witness strives for cohesion, solidarity, and inclusion as only together can we protect one another and the planet to build a better and more just future.
About the role
This role will manage data analysts, investigators and advisors in and out of house who work closely with our campaigns to develop sector-leading research at Global Witness.
This role will oversee the delivery of innovative campaign products and lead the development and implementation of a data investigations model that delivers campaign goals for Global Witness.
About you
You will be a strategic thinker, an innovator, and a leader with a track record of helping organisations to change the way they use digital methods in their research, by using your skills to identify new technical and editorial opportunities for campaigns
As an excellent editor you will be experienced in editing data-driven articles and reports for a variety of audiences including policymakers and the public. You will also command at least one programming language and have excellent wide-ranging technical data journalism skills.
Finally, you will have a strong affinity to Global Witness' values, working collaboratively internally and externally to achieve maximum impact.
Working for us
Global Witness has a talented team of people worldwide with offices in London, Washington DC, and Brussels. We aim to be a diverse and inclusive place to work. We value new perspectives, original ideas, and different ways of working. We believe that diverse views and experiences improve the way we do our work. We do our best to make our jobs accessible to all regardless of gender, ethnicity, age, disability, sexual orientation, or identity.
We offer an excellent benefits package including a competitive salary and 25 days' annual leave (excluding Bank Holidays). We also offer healthcare insurance, wellbeing days and policies to support you during key life events.
This role is based in London and therefore to be considered you must be able to provide proof of eligibility to work in the UK.
For this role we will also consider overseas applicants and if necessary, offer visa sponsorship. If applying from overseas, applicants will need to meet the visa requirements.
We are working under a hybrid working model which requires at least two days a week in the office.
To Apply
Please send in your CV (max two pages) and a cover letter (max two pages) telling us how you meet the person specification to recruitmentcampaigns@globalwitness.org by 15 September 2023.
Please use the following in the subject heading of the email: Head of Data Investigations and the following file name for your CV and cover letter: First name_last name_CV and First name_last name_coverletter.
If you have a disability and would prefer to apply in a different format or would like us to make any reasonable adjustments to enable you to apply or attend any interview, please let us know.
Please mention Journo Resources when you apply. It really helps us out.
Related jobs: