This job has expired and applications are closed
Other Jobs You Might Like
Location: London
Salary details: £26-32,000pa
---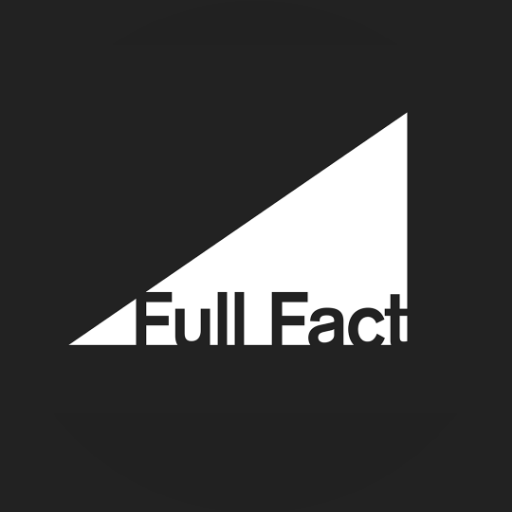 Starting Salary: £26,000-£32,000 depending on experience
Reporting To: Head of Communications
Applications Close: 10am on Monday 28 October
Full Fact is looking for a Media Officer to help raise our profile and build on our already strong relationship with the press.
Full Fact fights bad information. Our team of independent fact checkers and campaigners works to find, expose and counter the harm it does. Bad information ruins lives. It promotes hate, damages people's health, and hurts democracy. We deserve better.
Since launching a decade ago, Full Fact has successfully campaigned for change, whether improved government data or better media corrections processes. We hold high profile journalists, politicians and organisations to account, and are developing world-leading automated fact checking technology to face digital challenges head on.
This is an exciting time to join Full Fact. You will be joining a communications team which has grown in the last year, and building on a strong foundation of media work. We've worked with major print and broadcast newsrooms, providing regular columns and features as well as live fact checking election TV debates on screen. Our work is regularly quoted and featured on air, in print and online.
We do important work well, but we are not yet making our case effectively enough – and that's what we want to change in the next twelve months.
As Media Officer, you will help Full Fact make our case, win support for our work, stop bad information in its tracks and give the public the accuracy they deserve.
You will make us better known and more recognisable by taking a proactive, focused approach to securing more media coverage of Full Fact's work.
You will be responsible for:
Identifying media opportunities for Full Fact and using them to maximise the impact and visibility of our work.
Handling incoming media enquiries and interview requests.
Building and maintaining good relationships with journalists and producers.
Coordinating interviews and background chats and briefing colleagues for media appearances.
Ensuring colleagues are fully briefed on breaking news and coverage of Full Fact's work.
Timely and well-written press materials including press releases and briefing notes.
Planning and deliver integrated communications work across press, social media, online and other channels.
The ideal candidate will have:
At least two years experience in a press office or newsroom.
Experience of building and maintaining strong working relationships with journalists and producers.
Experience of writing clearly, concisely and persuasively for a wide variety of audiences and on a wide variety of issues.
Experience of briefing spokespeople ahead of interviews.
A track record of high profile, strategic media coverage.
Ability to make sound judgement calls, often to tight deadlines.
Ability to manage competing priorities and work independently.
Attention to detail and an accurate and careful approach to work.
An understanding of how media relations fits into the work of a wider communications team.
A commitment to Full Fact's mission and impartiality.
We're looking for someone with long-term potential who can think beyond your own specialism and contribute to Full Fact's communications as a whole.
Want to know more?
Read profiles of Full Fact in the Telegraph, FT, Guardian, and Wired, or read some of our case studies here, or read our post-election summary from 2017.
To apply
Please read about our standards and neutrality before applying here: https://fullfact.org/about/jobs/
Send a CV and cover letter addressed to Ross Haig to jobs@fullfact.org by 10am on Monday 28 October.
We prefer to sift applications anonymously. Please use your initials rather than your name and leave identifying details such as email addresses off your CV and covering letter.
Closing date is 28 October, but we would encourage early applications. We will be reviewing and interviewing on a rolling basis. 
Don't have all the skills?
If you are interested in applying but not sure you have all the skills, please do apply anyway. We are open both to supporting learning on the job and to rearranging tasks within the team to suit the skillsets of the best applicant.
Related jobs: