This job has expired and applications are closed
Location: UK
Salary details: £3,000
---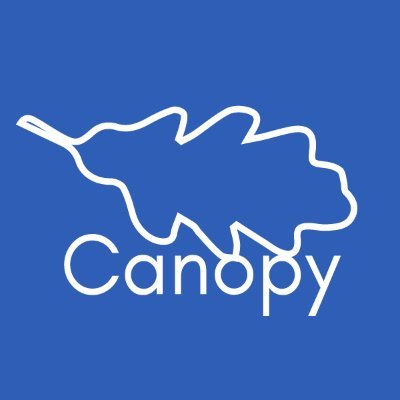 Canopy is a not for profit organisation established to grow social imagination. This means we do practical, long-term projects with community groups, public services, charities and leaders to support imaginations outside of the mainstream to take root.
For example, recent projects have included:
Multi-year work with Portuguese speaking community in South London reimagining and building health and wellbeing support as collective – focussed on the household rather than just individual.
A public science-fiction filmmaking course exploring links between grief, creativity and social change.
Working with public service leaders to make space for imagination alongside the fire-fighting that goes with the territory.
The work of Canopy has been going in various forms since 2016, but we have recently re-established ourselves as an organisation with a new identity. At this point in our journey, we are looking for someone to help us tell stories of our work and communicate our purpose. (We are probably too close to it to see it properly.) You might be a journalist, podcast maker, video maker, social media expert, or something else – we're open minded. We'd be interested in stories in written, audio or video formats, whichever you like to work with.
This is a flexible brief and we invite you to respond to it with your own ideas, drawing on your strengths.
The purpose of the stories
We need these stories to help us to:
Showcase our work simply and powerfully
Build credibility with different audiences (partners, funders, journalists, community activists) including those interested in system change and how change happens, those interested in and practising community creativity/art projects, and
those interested in how people come together to shape where they live or the issues that matter to them
Give readers confidence about what social imagination practice looks and feels like and why it might be valuable
What we are looking for
Part 1:
The core of what we are looking for is a series of stories of our projects* that:
Bring them to life through stories of people involved (we would like you to interview some of them)
Are imaginable and empathic
Are situated within the frame of social imagination (more on this below)
Reveal some of the complexity we are working with, without needing to explain it all
Can be told in a visually engaging manner
One of our common problems is that we have complex stories to tell and when we try to tell them they become very long. We want to be able to communicate what we do in digestible and concise ways. This is especially important because we want to share these on social media.
*Some of our projects are in the UK (London, Derbyshire, Norfolk) and we have a few in Australia. Your background research is likely to be a blend of in-person and remote.
Part 2:
The second part of the brief is less important and if you feel the budget is not sufficient to cover this in addition to part 1, that is ok. For part 2, we would be interested in your ideas for ways of communicating social imagination that could go alongside the stories.
Budget and timescales
There is a fixed budget of £3,000 for this work. We would like to hear how you would use this resource to meet the brief. We aim to commission the work by the end of May and would like the work completed by the end of July (though we can be flexible).
Application process
To apply, please complete the short application form by 5pm on 16th May. To keep things simple, at this stage we're just asking for:
a very short description of how you would like to respond to the brief (our form allows 1200 characters only) We would like you to cover at least 4 of our projects. Please let us know how many case studies or stories you would be able to produce and the format you would create them in.
some links to examples of your work that you feel may be relevant.
We will shortlist candidates by 18th May and interview in the week of 23rd May. We will then plan the work in more detail with the chosen candidate.
Contact
Any questions, please drop us a line: hello@canopy.si