This job has expired and applications are closed
Other Jobs You Might Like
Location: London (with overseas travel as required)
Salary details: £44,837pa
Flexible Working
Full-Time
---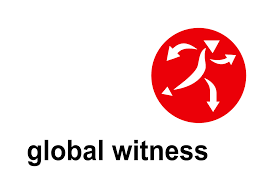 Global Witness wants to end environmental and human rights abuses driven by political and corporate elites.
The past year has been dominated by three interconnected crises – the global energy crisis, the war in Ukraine, and the climate crisis. At the heart of all three sit a handful of rich and powerful oil and gas companies, who have corrupted our politicians and rigged our energy systems to hook us on fossil fuels whatever their cost. Never have the impacts of the fossil fuel industry's political power been so stark. And never has it felt more urgent to tackle it.
Global Witness' Fossil Fuels Newsroom was formed in the context of Europe's energy crisis, in the midst of unprecedented anger at the huge profits being made by oil and gas companies on the back of a fossil-fuelled war and rising energy bills that have plunged millions into poverty. Our team of investigators and campaigners work in coalition with the media, campaigning allies and influencers to build awareness that this crisis is not accidental – it was created by the fossil fuel industry and its cheerleaders in government.
Our campaign aim is to break the industry's toxic stranglehold over politics at this crucial moment when the future of global energy is high on political agendas, and to ensure that governments pivot away from oil and gas, and invest in an energy system that is clean, accessible and affordable.
About the role
This isn't the sort of NGO role that involves working on lengthy investigations that may or may not get read. The Fossil Fuels Newsroom is fast-paced, flexible, and salient, regularly uncovering stories that impact news agendas. We meet daily to pitch and brainstorm ideas and work closely with our comms team to consider how best to tell and place stories in the most impactful way.
As an Investigator on the Fossil Fuels Newsroom, you won't be an investigative bolt-on to the campaign – you will play a fundamental role in shaping it. You will work closely with advocacy and communications colleagues in the UK and at EU level to think strategically about what sort of investigations, data and storytelling can help tap into public debates, move the dial politically, and usher in the sorts of reforms that we need to purge politics of fossil fuel interference.
This role will be as much strategically figuring out what to investigate, as carrying out the investigations themselves.
About you
We're looking for an experienced Investigative Journalist who's used to working in busy newsrooms, on multiple stories at the same time and to tight deadlines. You won't be phased in the face of competing priorities – you'll thrive.
At the heart of this role is a desire to make the world a better place, and the talent and determination to do it. Ideal candidates will be collaborative in nature, creatively minded, and will have a proven track record in finding facts and speaking truth to power.
The successful applicant for this role will spend their days interrogating the interface between industry and politics. A strong understanding of oil and gas markets would be a real bonus but isn't essential. Likewise, we'd love to hear from you if you have good working knowledge of UK politics, particularly as relates to energy and/ or climate policy. Please be ready to send us examples of your published investigative work that use a variety of sources and techniques.
Working for us
We aim to be a diverse and inclusive place to work.  We value new perspectives, original ideas and different ways of working. We believe that different views and experiences improve the way we do our work. We do our best to make our jobs accessible to all regardless of gender, ethnicity, age, disability, sexual orientation or identity.
We particularly welcome applicants from black and minority ethnic backgrounds, and those open to job-sharing.
We offer an excellent benefits package including a competitive salary and 25 days holiday (exc. bank holidays), private medical insurance and flexible working arrangements.
Applying
To apply, please email recruitmentcampaigns@globalwitness.org with:
– Your CV (max 2 sides)
– A cover letter which
a) states why you are interested in the job;
b) states whether you have the right to work in the UK;
c) clearly outlines using bullet points how you meet the requirements of the job description.
The deadline for applications is midnight on 30th March 2023.
Please use the following in the subject heading of the email: Fossil Fuels Investigative Journalist, and please use the following file name and protocol for our CV and cover letter: First name_last name_CV and First name_last name_coverletter
If you have a disability and would prefer to apply in a different format or would like us to make any reasonable adjustments to enable you to apply or attend any interview, please let us know.
Please mention Journo Resources when you apply, it really helps us out.
Related jobs: