This job has expired and applications are closed
Location: London, Remote
Salary details: £12,000-15,000 (part time)
---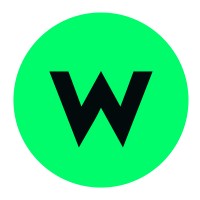 What we're looking for:
A talented short-form writer, with a passion for all things music, social media experience and their ear to the ground. You will be helping to run the day-to-day channels for a global music streaming platform, aimed at serious music fans. So, you'll need to be great at digging out and sharing the very latest news and views from the world of music, that go beyond the obvious, celeb-inspired basics. Then working with the rest of the team, to turn these into engaging, fun and/or informative social content, that will make music fans want to follow our channels.
The role will have 3 main elements. Firstly, you will be central to finding the relevant stories, developing an interesting response to them for the brand, writing the copy and then, working with a designer, to deliver the final posts.
Secondly you will be responsible for scheduling the posts to go live on the right platforms at the right time (all to be done within regular office hours).
Finally, you will work with our strategy department to track the effectiveness of the work, monitor sentiment on the channels, and spot new opportunities for our content and the brand.
The successful applicant will have:
5+ years of experience as a writer, with relevant music experience
A portfolio of strong editorial work, that showcases their writing talents and love of music and ideally their social media skills
A strong working knowledge of the main social channels, especially Instagram and Twitter
Ideally, experience with social media management software (e.g. Hootsuite)
An eclectic ear and a love of music in all its forms
We are looking for someone to work 4 hours a day, 5 days a week.
UK based
In return you'll get:
Competitive salary
The opportunity to develop your own skills in a fun, supportive environment.
To work on big game titles in a fast-paced, exciting and ever-growing agency
To work alongside extremely passionate digital natives, producing world-class work
Early-finish Fridays in August & February
Christmas and summer parties you'll want to post about
Cycle to work scheme
Birthdays off
Volunteer days
Access to Employee Assistant Programme (EAP)
Flexible start times
About Waste
Waste is an independent creative agency founded in 2006. We connect entertainment brands with their fans, to drive creativity, culture and commercial success. A virtuous circle we call 'Brands powering fans, powering brands'.
Clients include the mobile gaming giant, Supercell (Clash of Clans, Brawl Stars). Our remit is player acquisition and retention, built around community listening and high-speed, high-quality content creation. We also work with the mighty Nintendo, creating TV, OOH and integrated marketing campaigns, for both hardware and software. Other notable clients include Riot Games (League of Legends), Ubisoft, Sega, Verizon Media and most recently Zynga.
In 2020 we were named both "The Drum Content Marketing" and "Digital Industries (DADI)" Agency of the year. Globally we employ 70+ specialists covering strategy, creative, social, content, experiential, OOH, and TV. We have physical offices in London & LA, and work with brands around the world.
Our approach to everything is shaped by The Waste Way (our company values), and an entrepreneurial spirit. It's seen us win 100+ awards, including Art Director's Club, Awwwards, BIMA, D&AD, Clios, Design Week, The Drum, The FWA, Marketing Week Masters, and The Webby Awards. We brew our own craft beer, the Waste Pale Ale, a favourite with clients and partners. And we've recently started our own animation production company, This Thing of Ours. We also support the UK based gaming charity, SpecialEffect.
The Waste Way
At Waste, we live by 4 key cultural pillars and expect ALL Waster's to live up to these principles. This is what Waste was founded on:
Be Brave – We look for fresh ways to solve problems and encourage diversity of thought.
Own Your Shit – We value actions over words and empower Wasters to make things happen.
Make it Better – We're always looking for ways to improve our work, agency and ourselves.
Be Kind – We're a team. Win together, lose together, learn together.
How Wasters embrace Diversity & Equal Opportunity
Us Wasters are committed to diversity, equality and inclusion. For us diversity and inclusion are not just a tick-boxing activity, but a chance for us to make long-term meaningful change. A diverse workforce means that we're able to unlock our ability to innovate, be creative, be better problem solvers and provide an inclusive environment for everyone and we encourage candidates from all backgrounds to apply.