This job has expired and applications are closed
Other Jobs You Might Like
Location: Remote Working
Salary details: £250 a day
Flexible Working
Freelance Gig
Next Step Jobs
Part-Time
---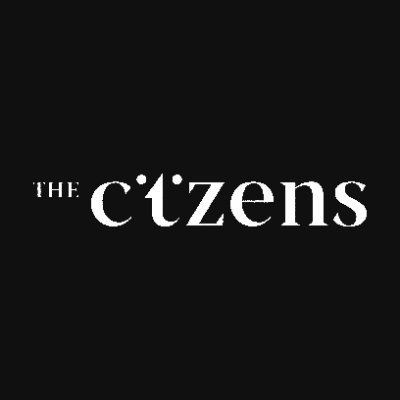 The Citizens is a new non-profit media organisation. Rooted in investigative journalism, we are nimble, experimental and seek innovative ways of holding power to account.
Our core focus is data, democracy and disinformation. We believe that technology is being used to undermine our basic rights and our ability to hold governments and powerful corporations to account. Populists and demagogues have exploited social media platforms and tools. Now, we need to fight back. We are using our skills as journalists to bring innovation to storytelling, accountability and public action.
We are fast, experimental and impactful. We respond to what the moment requires: from inventing novel shadow governance models to bringing landmark litigation and constantly experimenting with new forms of journalistic storytelling using social media. In the UK, we launched Independent SAGE as an emergency response to the government's handling of the pandemic. In the US, we saw how Facebook was being used to subvert the 2020 election and brought together experts and civil rights leaders to launch the Real Facebook Oversight Board. We are looking to support the victims' families as a core participant in the Covid public inquiry and are planning major investigations and journalism projects. We have a slate of long-form podcasts and documentaries with major production companies and streamers in development.
As a tiny startup we have punched far beyond our weight: mobilising rapid, collaborative, effective responses to some of the biggest challenges the world has faced in recent times. But at the heart of everything we do is public interest journalism.
The Project
Our data rights are under threat. The government is preparing to tear up the laws that safeguard our rights as data subjects. We believe this is an assault on our fundamental human rights that will disadvantage some of the most vulnerable groups in Britain and undermine our ability to hold the government and big business to account.
The proposed changes are part of a raft of sweeping and, we believe, fundamentally undemocratic legislative reforms that are currently working their way through the UK parliament. Collectively, they represent an attack on our democracy, the effects of which will last long after the life of this parliament.
There is an urgent need to mobilise the public but data governance is complex, abstract and hard to convey.
This is our challenge – how do we explain this to the public in a way that is real, immediate and relevant? How do we make this subject news? Through our own investigative journalism, creative media and other interventions, how do we seize news moments to get data rights into the mainstream media? How do we demonstrate the threats to democracy and compellingly make the case for transparency and accountability? This is a journalism project supported by Open Society Foundation that will be a core part of our work over the next year.
The Role
We are looking for an experienced editor with a keen interest in data and democracy to lead this project.
You will be supported by our leadership team, journalists and creative content producers. We have a strong focus on multimedia but editorial experience and sound judgement is more important than knowledge of any particular media output.
The overall goal of the project is to create a better-informed public and media response to UK data reform.
There is plenty of scope to bring new ways to deliver this goal. Some of our ideas include:
Data investigations that reveal how sensitive personal data can be harvested and misused by commercial entities.
Interviews with experts that tell the story in interesting new ways.
Multimedia content – including events, social media clips & mini-documentaries – that speaks directly to the public.
Collaborating with other groups to boost their efforts, including responding rapidly to the news cycle as and when required.
Working with artists and other creatives to design stunts that draw media attention and increase reporting of data issues.
Elevating the voices of existing experts to further public awareness of these issues.
The job responsibilities include:
Lead and deliver the project. In partnership with senior leadership, develop and execute an overarching strategy.
Commission creative content, oversee its development, and be the editorial decision maker on what is signed-off.
Develop relationships with data rights and campaign groups and translate their expertise into creative briefs.
Work with them to elevate their voices in the media in a way that gets mainstream coverage.
Work with our leadership team to align the programme with relevant, existing organisational projects, including investigations.
This role is right for you if:
You have significant experience as a journalist or editor, sound judgement and the ability and commitment to drive this project forward.
You're up for learning on the job. We're not expecting you to be an expert on data or multimedia but we are looking for someone who understands the impact of data rights on our democracy – and wants to find new creative solutions to educate and engage the public around these issues.
You are looking to be part of a small team that is nimble, responsive and focused on outcomes.
You know how to, or are very willing to learn how to, use social media as a journalistic tool. Twitter is hugely important to us.
You believe in the power of journalism to hold the government accountable and are up for experimenting with new forms and mediums.
You are a self-starter and thrive in a fast-paced environment.
You are looking for flexibility.
You are able to work from home.
The details are:
Flexible at three days a week equivalent over five days at a day rate of up to £250. There is an option to expand this to a full-time role.
Potential to get involved in our other data rights and platform accountability projects.
Six-month consultant contract with the option to extend to twelve months.
Starting as soon as possible.
Our website is currently under development. You can check us out on Twitter and read more about our work here.  We can also provide an information pack about the organisation after shortlisting.
How To Apply
Please email a copy of your CV and a covering letter outlining why you are interested in the role to info@the-citizens.com. Please mention Journo Resources when you apply, it really helps us out.
All The Citizens is an equal opportunity employer. We value a diverse workforce and an inclusive culture. All The Citizens encourages applications from all qualified individuals without regard to race, colour, religion, gender, sexual orientation, gender identity or expression, age, national origin, marital status, citizenship, disability, veteran status and record of arrest or conviction, or any other characteristic protected under the law.
Related jobs: