This job has expired and applications are closed
Other Jobs You Might Like
Location: Remote
Salary details: £31,200pa
Flexible Working
Freelance Gig
Full-Time
---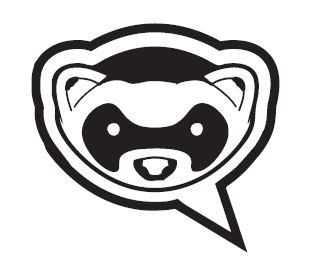 The Ferret is an investigative journalism platform for Scotland and beyond. We are a registered co-operative with places on our governing board for journalists and readers.
The Ferret launched in 2015, with the aim of producing investigative journalism in the public interest, holding power to account. We wanted to be different — a transparent, accountable media platform for the digital age, owned and run for and by its members.
Five years on, we are a highly respected, multi-award winning and growing media business. As of April 2021 we have over 1,700 paying members, an additional 2,200 members of our Ferret Underground network, and 100,000 readers a month.
We have been funded by a mixture of grants, subscriptions and content sales, with grants making up approximately half of our income. In May 2020 we secured funding of $260,000 over three years from the Luminate Group, which is explicitly aimed at making us financially sustainable by 2023 by increasing our income from subscribers.
We are now seeking to recruit an ambitious and enterprising Digital Engagement Editor to take our editorial and social content to the next level and expand the depth and breadth of audiences we engage with. It is important to us to find new ways of working collaboratively with our members and readers – when you become a member you are part of the project and we want you to help us achieve more of that kind of work.
We are looking for someone with energy, inspiration and vision who can help us tell the story of The Ferret – what it stands for, what it achieves and its vision for the future. You will work very closely with our team of journalists and editors to turn their stories into engaging web and social based content. We also want to better Tell Our Story.
You will have a track record in producing content that resonates, and using that to grow an audience – ideally in a fast paced environment that can be reactive as well as proactive. The number of members who support our work is growing, so too are those following us on different channels. We're starting to experiment and test what motivates the people who consume, or we would like to consume, our journalism. And critically we have ambitious targets around growing our membership base – so you'll thrive on coming up with ideas and honestly evaluating if they are effective.
Critically, our development as a team is helping The Ferret to bring about change. You'll be excited to work closely with journalist colleagues, building their skills and knowledge about how to communicate using a wide range of digital platforms and using a wide range of digital techniques.
This is a rolling, full time freelance contract. The Digital Engagement Editor will be paid the same rate as all our journalists — £120 a day — with the prospect of this increasing should the business grow as hoped.
We do not currently have an office and our team currently works from home or shared office spaces, using their own computer equipment and meeting their own expenses. Most of our discussion and decision making takes place online, and we endeavour to be nimble, flexible and open. We are a cohesive, collaborative team with strong ambitions and aspirations for growing The Ferret and developing a new, sustainable model for media and journalism.
If you think you have the drive and ambition to match this and help us achieve our goals then we would love to hear from you.
The Ferret is committed to being an equal opportunities employer that values and respects the people who work with us. We positively encourage applications from suitably experienced candidates regardless of sex, race, disability, age, sexual orientation, gender identity, religion or belief, marital status, or pregnancy and maternity.
We are open to accommodating family-friendly hours and other caring responsibilities.
To apply please submit your CV and covering letter to support@theferret.scot They should also include three examples of content (e.g social media posts, email copy). Closing date is Friday, 23rd April 2021 at 12 noon.
Purpose of the role & key responsibilities
Working with our editorial and journalist team to add digital value to their stories with engaging on-site production and supporting social media content.
Grow and manage The Ferret's social media. Creating and driving interest in content for digital platforms including Facebook, Twitter, Instagram, LinkedIn and Youtube.
Support The Ferret's audience and reader revenue growth goals.
Act as a first point of contact for both our members and our growing community of supporters, promoting opportunities for our readers to get more engaged in our journalism, training and governance.
Generate content ideas and manage reporting on key metrics including reader revenue, email and social media insights and analytics, helping to identify what is and is not effective.
Key responsibilities – Social media
Produce engaging social media posts, oversee community engagement/moderation and run day to day organic social media curation and scheduling across our channels.
Lead on horizon scanning, social listening and pinpoint opportunities for The Ferret to make the most of our content.
Co-develop plans on social media recruitment across existing channels and capitalising on the opportunities emerging channels present.
Create graphical and image content for social media campaigns.
Guide our engagement with our communities on our platforms and manage the brand tone of voice and look.
Work as part of a team to meet common engagement and audience targets
Communication and Fundraising
Be responsible for the day-to-day execution of The Ferret's membership strategy
Inputting into workflow, website development and selection of our suite of software tools.
Feeding into budget and target setting and reforecasting process
Reporting on social marketing results to staff in core team meetings
Supporting journalists in crafting engaging well-presented stories and delivering integrated digital marketing and engagement campaigns that drives reader revenue.
Supporting the editorial team on SEO best practice and monitoring search trends.
Person Specification (Essential)
Experience of managing social media channels and producing proactive and reactive content
Understanding of and empathy for The Ferret core audience.
A proven track record of growing audiences and developing ongoing engagement through social media and other digital content.
A curious, independent mindset that scours for new ideas, evaluates and speed and learns quickly from tests that don't work.
Experience managing digital advertising, including testing and evaluation.
Confidence and experience with our key channels. These are Search, Facebook, Youtube, Twitter, email, browser notifications and Instagram.
A track record of working as part of a team to produce graphic content under tight deadlines, often with limited budgets.
A knowledge of media law.
Person Specification (Desirable)
Experience working with remote teams and in an independently regulated public interest media environment.
Experience of working in a small cooperative or social enterprise.
Experience managing budgets for social media advertising and campaigns
Working knowledge of at least some of the software tools we use including: Facebook Business Manager, Sendible, Freshdesk, Crowdtangle, Active Campaign, Trello, Canva and Slack.
Knowledge and experience creating email campaigns that drive action (fundraising, campaigns, social change..)
Thrives on working in a fast paced, breaking news environment.
A background in public interest journalism.
Related jobs: