This job has expired and applications are closed
Other Jobs You Might Like
Location: London (Hybrid working)
Salary details: Up to £34,000pa DOE
---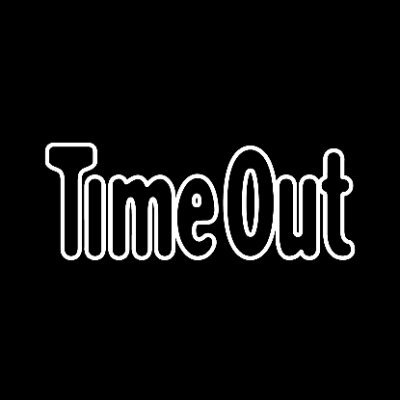 Working closely with the Global Commercial Editor, this role will be responsible for managing Time Out's suite of content that drives ecommerce revenue. A key pillar of Time Out's global sales strategy is to grow revenue through our affiliate partnerships, Local Marketing Solutions and Time Out Offers – and this role will be pivotal in achieving that.
The role also involves supporting the Creative Solutions team in producing industry-leading branded content across print and digital.
Key Responsibilities
To take ownership of Time Out's affiliates content, working with the Global Affiliate Partnerships Lead to write, regularly update and produce features which drive affiliates revenue.
To work closely with the Local Marketing Solutions and Time Out Offers teams to produce high-quality copy in a timely fashion.
To ensure that all commercial content is produced to high editorial standards, maintaining Time Out's editorial integrity and values.
Through a comprehensive understanding of Time Out products, brand identity and audience behaviour, the Global eCommerce Editor should support the Global Commercial Editor and wider Creative Solutions team in creating original, high-quality branded content across digital, print and social media platforms.
Be responsible for a monthly freelance budget which they will use to commission ecommerce content, and to manage relationships with freelance writers and edit their work.
To advise sales and marketing team members on best practice in commercial content products, including paid social, e-newsletters and branded content.
To ensure that all processes and protocols for the execution of commercial content campaigns are being followed, including Advertising Standards Authority regulations.
Skills and Experience
At least three years in editorial roles.
Knowledge of the Time Out brand and its history and values.
Demonstrated desire to build a great business.
A clear understanding of the financial and functional dynamics of a global media business.
Clear ability to collaborate across commercial and editorial departments, and with external parties.
Highest standard of accuracy and attention to detail.
Excellent grasp and understanding of SEO best practice.
The ability to write copy in line with highest editorial standards.
The ability to work quickly to tight deadlines under pressure.
The ability to self-supervise in order to meet deadlines.
The ability to work in and contribute to a fun and dynamic team-based environment.
Personal Attributes
A highly motivated and conscientious self-starter with the ability to work autonomously but also be able to work as part of a wider team.
Strong relationship-building and communication skills: ability to act tactfully and persuasively with a wide range of people at all levels.
Enthusiasm: a positive can-do attitude.
Calm under pressure: ability to work creatively under tight timelines.
Ability to delegate tasks when necessary, without affecting quality of output.
Integrity: set the standard for quality and professionalism as a representative for Time Out.
Flexibility: adapt and work effectively with a variety of different time frames, situations, individuals or groups.
What we look for in a candidate
Time Out is a company filled with individuals as diverse as the cities we live in and cover.  At the same time there are common characteristics and values we all share. To join our team, you'll want to…
Be commercially astute
Either have experience at or want to dive headfirst into a fast-paced digital-first company
Think globally
Have excellent communication and relationship building skills
Have a high sense of ownership, urgency and drive
Be a team player
About Our Culture
At Time Out Group we believe in diversity and equal opportunity for all people. We do not discriminate against external or internal candidates on the basis of age; disability; gender, gender reassignment; race; religion or belief; sexual orientation; marriage and civil partnership; pregnancy and maternity. We believe that diversity develops creativity and enables personal and professional growth where we all learn from each other. We believe in an open culture where ideas are shared candidly and where there is no fear of failure, but rather an understanding that we must experiment and have the freedom to succeed. We believe that everyone has the right to express themselves as they are as this enriches us all. We believe in an open world, social justice, and the pursuit of happiness, after all, we are in the happiness business.
As our cities have reopened, we have embraced a hybrid way of working that gives us the opportunity to work remotely, as well as from the office; offering the flexibility that brings many benefits to our lives, as well as still providing a space where we can connect and collaborate as part of our Time Out community.
Please mention Journo Resources when you apply, it really helps us out.
Related jobs: