This job has expired and applications are closed
Location: Portsmouth/hybrid/flexible
Salary details: £19-21,000pa FTE for four days a week (9-month contract)
---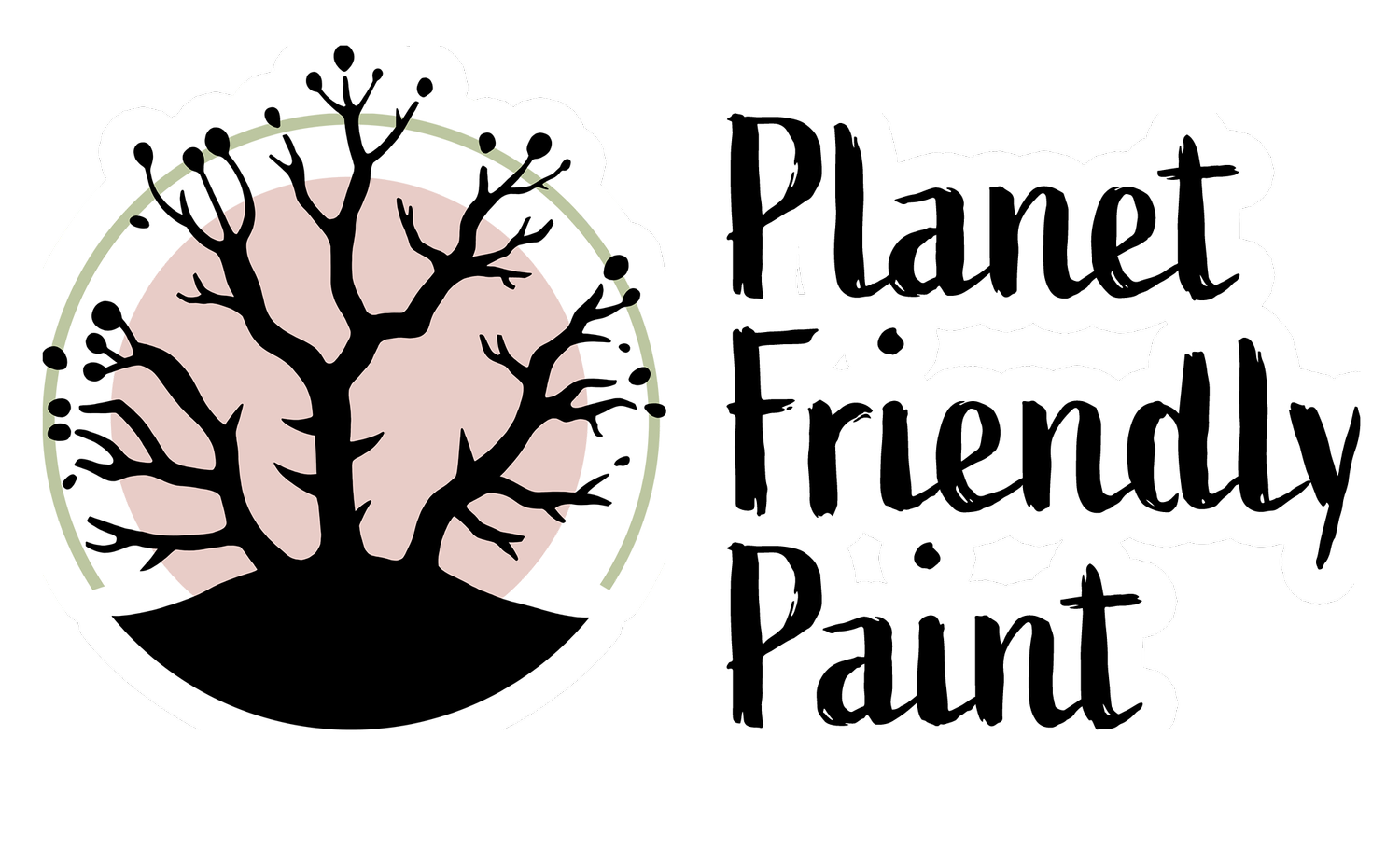 Planet Friendly Paint is seeking a highly motivated Community Outreach Executive to join our small and friendly team.
Applicants may also be searching for roles in… marketing, administration, supply chain, sales, start-up, general assistant, business development, product development, customer relationship management, portfolio management, and project management.
Who are we?
You may have seen us in magazines like Glamour, Artists & Illustrators and The Manufacturer. Or maybe you've heard of us on ITV Meridian News or on BBC Radio Solent. But if you haven't heard of us before it's probably because we're the first of our kind.
Planet Friendly Paint is giving artists the ability to spread an eco message louder than any words can reach through the power of art by upcycling waste makeup into unique, zero-waste watercolour paints. This innovative approach to waste reduction aims to help cosmetic retailers to achieve their sustainability goals whilst allowing everyday people to be involved in a larger, yet practical change by encouraging the local community to donate expired and unwanted make-up to be upcycled in our unique artists' paint palettes.
We exist to help tackle an over 180 million euro cosmetic waste problem in Europe with our collaborative, creative thinking and prove to corporates and our communities that a truly circular economy is feasible and well within our reach.
By building a bridge between the cosmetics industry and arts & crafts, we can help save the world together, one brushstroke at a time!
**Job Summary: Community Outreach Executive**
Location: Flexible Hybrid, Portsmouth UK (minimum 1 day a week) & Remote
Salary: £TBA, 4 days a week pro rata
Planet Friendly Paint is seeking a highly motivated Community Outreach Executive to join our small and friendly team. The successful candidate will primarily be responsible for reaching out to potential clients, customers and partners across the UK, managing contacts in a CRM, regularly liaising with the CEO and designer, and updating our website. They will also be responsible for supply chain management and development, finding a suitable supplier of PFP-branded collection boxes, and keeping track of inventory with the support of our Creative Studio Assistants. The Community Outreach Executive should have excellent communication and organisational skills, be adaptable to other responsibilities and opportunities, and be a credible representative according to our company values.
This is a paid 9-month employee contract with the view to extend. This is an opportunity to work in a mission-driven company contributing to sustainability initiatives. The ideal candidate may also have prior sales experience and knowledge using CRM systems. Flexible hybrid working arrangements are available, and the successful candidate will receive a brand-new MacBook Air and nationwide travel opportunities.
(Note: We're a small-scale start-up with a huge vision so while we've outlined the key tasks below, we very much welcome using your own initiative where appropriate and encourage creative thinking. However, finding someone with a willingness to get involved in tasks outside and similar to those in the job role described is both quite essential and very much appreciated!)
The opportunity:
We've just received the Women In Innovation Award where we've proposed an exciting and ambitious project to expand our raw material supply chain nationwide by April 2024. We want to establish our brand name throughout the UK through workshops, shop floor sales and nationwide collection points where the general public can drop off their once-loved makeup to give it a new life as our zero waste, handmade watercolours AKA Planet Friendly Paint. We're looking for a keen and talented individual who can help us reach this goal with a temporary 9-month employee contract, with the view to extend, as a Community Outreach Executive to support Business Development and establish a network of like-minded partners.
We're aiming high but are positive we can make a real difference and achieve our goals over the course of the next year. So far our eco business has been recognised for our impact and efforts with the School for Social Entrepreneurs, the Young Innovators Award, the Deutsche Bank Awards for Creative Entrepreneurs, the Sustainable Futures Fund and the Santander National Entrepreneurship Awards. We've shown what we're capable of, now let's shout louder to spread an eco message louder than words can reach through the power of art and creativity.
Role Responsibilities:
Reach out to potential clients around the UK to see who is interested in becoming a collection point
See if potential clients might be interested in stocking/selling our products as a wholesale order
Source appropriate client and partner contacts
Manage the contacts in a CRM
Must be proactive about following up with the contacts
Be a credible representative of our business according to our company values
Liaise with the designer and CEO about what necessary product features are required
Report back to the CEO with regular check-ins and handover sales leads if required
Update the website accordingly e.g. with a network of partner locations and collection points for the public
Supply chain management and development
Finding a suitable supplier of PFP-branded collection boxes
Keep track of inventory required, coming in and going out
Communicate with studio assistants about stock incoming and outgoing
Be adaptable to other responsibilities and opportunities that may arise
Essential skills:
Excellent verbal and written communication
Excellent organisation
Time management and accountability
Adaptability
Computer and technology literate
Comfortable and efficient with emails, phone and video calls
Desired:
Prior sales experience
Knowledge using CRM systems
Full UK driving license
What we offer:
Flexible working arrangements (open to hybrid or remote model) and a four-day workweek
Brand new MacBook Air
Nationwide travel opportunities
Creative, positive and inclusive work environment with a small but friendly team
Opportunities for professional growth and development
Making a positive impact on our planet
Competitive compensation (£19k-£21k per annum initially on 9-month temporary contract with a view to extend)
Opportunity to work in a mission-driven company and contribute to sustainability initiatives
Part of a growing award-winning start-up with strong company ethics and values in environment, people and creativity. Our values – Kind, Sustainable, Ethical and Fun.
What's the process?
If this job advert got you excited and you think you'd be great for the role, please don't hesitate to send us your CV and cover letter to hello@planetfriendlypaint.com briefly explaining why you'd be a good fit for us, including a brief summary of any relevant experience and/or qualifications for the role
Successful CV applicants will be invited to attend an interview at our Portsmouth studio based at the Guildhall (an online video interview can be considered if you are unable to attend in person – please note this in your application). Interviews will be offered out on a first come first served basis to successful applicants
All applicants will be informed about the outcome of their interview within 2-3 weeks of their interview date
Successful interviewee will be invited to our studio for induction week once the contract and working arrangements have been agreed – welcome to the team!
Hey, If this sparked something in you and you're excited about one of our roles or our mission, but your CV doesn't align perfectly with the job description, please apply anyway. We'd love to let you know about future opportunities and have you on our journey to help save our planet, one brushstroke at a time!
Planet Friendly Paint is an equal-opportunity employer. We do not discriminate based on race, colour, religion, sex, sexual orientation, gender identity, national origin, age, disability, or any other status protected by applicable law.
Much love <3