This job has expired and applications are closed
Other Jobs You Might Like
Location: Remote Working
Salary details: £44,000pa
Flexible Working
Full-Time
---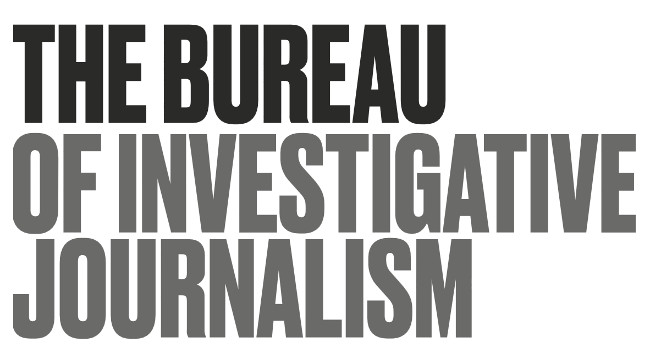 The Bureau Local reports on inequality and the communities, institutions and services under pressure in the UK – those harmed, ignored and under-represented.
The coronavirus pandemic and Black Lives Matter movement have thrust existing inequalities and issues to the forefront of the news. From our overstretched social care and mental health services to the housing crisis and the environment, it is clear that systemic failings affect people's daily lives and futures in a profound way.
This is where you come in. We are looking for a motivated and empathetic community organiser to join the Bureau Local team. The successful applicant will be embedded in our editorial teams and work across our three reporting strands (jobs and home, local services and health).
You will work with our 1,000 strong network and affected communities across all parts of the UK. Working with our reporters and data lead, you will help produce agenda-setting, collaborative investigations that spark change. This is a senior role in the organisation and requires project management and ambitious work.
About The Bureau and Bureau Local
The Bureau Local is a people-powered network setting the news agenda and sparking change, from the ground up. We focus our journalism on shining a light on the power, decisions and policies that threaten the public interest of all people across the UK.
Over the past three years, we have worked together with a network of people across the country who recognise the role collaboration can play in building a bright future for news. During this time we have produced impactful collaborative investigations on topics including homelessness, domestic violence and local government finances.
The Bureau Local is a team within The Bureau of Investigative Journalism, a not-for-profit organisation that holds power to account through in-depth, fact-based reporting. You can read more about our latest project, Change the Story, here, and see our latest stories here.
The Bureau is committed to being an equal opportunity employer. We strive to create a diverse, inclusive and adaptable environment where people are encouraged and supported to do their best work. We welcome applications from those belonging to groups traditionally under-represented in the media. The Bureau recognises the importance of helping its employees balance their work and home life by offering flexible working arrangements.
If you'd like to have an informal chat with another community organiser at the organisation ahead of applying, get in touch with us at community@tbij.com
Responsibilities
Lead the community organising on our three editorial strands at the Bureau Local – currently job and home, local services and health inequalities. On the latter subject, occasionally work with Bureau colleagues in the Global Health team on crossover projects to report on a local, national and international level.
Carry out physical and digital outreach and relationship-building with groups and communities predominantly affected by inequality in the UK, and explore potential investigation topics with communities of interest/experience.
In partnership with project teams (reporter, data lead and yourself), develop ideas for insight gathering as part of each story research process (eg. social media, collecting lived experience, local events, interviews, roundtables etc), and also identify ways to ensure useful local and community impact for investigations.
Work with the team to develop assets that can be gathered during an investigation to form part of the storytelling process, and methods for collecting these, e.g. user-generated content, video or audio testimony, photography etc.
Work with reporters to plan and carry out Bureau Local network engagement around specific investigations – identifying collaborators, signing them up, communicating with them, managing their inputs and outputs, recognising their contributions during and after publication.
Build and execute social media and other outreach plans for story publication and online impact.
Move on from a successful investigation, carry out roundtables, surveys etc to include our network, collaborators and communities of experience and expertise to look at successes, lessons and what comes next.
Keep abreast of reading/training/thinking around community organising and engage with community organising groups to ensure we follow best practice, and to ensure there is awareness of our work.
You Would Be A Good Fit If You…
Have some experience of organising a community around an aim – no matter how big or small.
Have a keen interest in highlighting inequalities and can develop relationships with affected communities on a local and national level.
Have a passion for local journalism, believe in the principles that underlie Bureau Local's "People's Newsroom Manifesto" and want to be part of making that vision a reality through Bureau Local's journalism
Are open to working as part of an evolving and agile project and as part of a team that thrives on experimentation, collaboration and partnership.
Don't think your work is done when the latest story is out. You believe journalism organisations have to take a more active role in ensuring their work is heard and sparks change.
Have a commitment to open and accessible journalism, enabling people to take part in the process, making it more transparent, diverse, representative and accountable.
You don't have to have worked in journalism before but you may wish to include in your cover letter examples that show your experience and track record relevant to the list above. But do not be put off if you feel you do not meet every point.
The same goes for qualifications – it's more important that you can demonstrate your passion and commitment to the main foundations that underpin our journalism – community, collaboration and innovation – and to working on behalf of people in the country who are often harmed or ignored.
To Apply
Applications close Sunday August 16. Email cojob@tbij.com with the following:
Your CV.
A short cover letter, with links to or cuttings of a few key projects you have worked on.
Answers to the following written exercise:
In a series of short bullet points, tell us about:
An issue of inequality playing out in your local area.
The people and communities most affected by that issue.
How the story could be investigated further – and how the people and communities affected could be involved.
How that story might be told with that community (eg by whom, in what medium etc).
How the story could make a difference.
Feel free to include as much detail as you think useful, but the total word count for this exercise shouldn't be more than 500 words. We're interested in getting a sense of your approach, rather than a complete story.
Please also fill out our Equality Monitoring Form here, which is anonymous, so we can continue to improve our recruitment and application process. Please mention Journo Resources when you apply for a role, it really helps us out.
Related jobs: