This job has expired and applications are closed
Other Jobs You Might Like
Location: London
Salary details: £26,630pa
---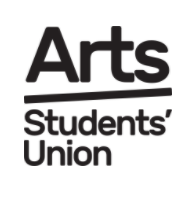 Arts Students' Union is looking for a creative Communications & Marketing Coordinator to join the Communications and Marketing Team. We are looking for a highly organised and creative individual to produce content and coordinate output across platforms, in order to support the marketing and communications functions at Arts SU.
Internally, this role will work closely with Arts SU staff teams to promote the services and opportunities of the organisation. This includes creating audio-visual materials, coordinating coverage for Union activities and using software to analyse delivery.
Externally, this role will be the point of contact for external media and marketing sale enquiries, record keeping all events and correspondences. We work with several organisations in Arts and Education – creating and maintaining new relationships is key for this role. The Communications & Marketing Coordinator will also liaise with University staff and departments on campaigns such as the Big Welcome, Exhibitions and Elections.
This role is responsible for the social media output of the Union as well as gathering content for and sending Union e-newsletters. The Coordinator will create innovative campaigns using various mediums, in order to engage our audience and generate income. The role will lead on marketing our commercial outlets, maintaining brand identity and reaching team targets.
Who We Are Looking For?
The successful candidate will be educated to degree level or equivalent and have at least 1+ years' experience of related professional experience. You need to be competent in Adobe CC (Photoshop or Illustrator) and have strong knowledge of Microsoft packages (Excel, Word, PPT).
You will be a highly detail-orientated team player, with an interest in the arts and the ability to think creatively. You will have confidence in creating new relationships, a positive outlook on problem solving and a structured approach to taking on tasks. You must have a sound understanding of marketing, excellent communication skills, and the ability to foster partnerships with Arts SU and UAL staff, students, and local businesses.
Why Apply?
Because you're excited by the challenge! The exact opposite of corporate, we're progressive, daring and creative individuals working to make a difference in unconventional workplaces.
Benefits and Perks
In return for your passion and experience we offer:
25 days holidays per year
Additional closure periods at Christmas and Easter
Cycle to Work scheme enabling significant savings on bicycle purchase
Access to UAL staff training courses
Ability to purchase TOTUM (NUS) card giving wide range of discounts
Flexibility for work-life balance
Interest free Travel loan
How We Recruit
We want to ensure all systems, policies and processes are free from bias or discrimination and are fair and accessible, therefore we ask that all candidates complete our Application Process in two stages:
Part 1 (Application Form) is all about you telling us about your suitability for the role and will be used to determine if you are shortlisted for interview.
Part 2 (Equal Opportunities Monitoring and Contact Form) is personal information – so we can contact you if you are shortlisted for the interview. It also helps us gather and analyse demographic information about our applicants. This part will only be seen by HR and will not have any impact on shortlisting.
Application forms are formatted to ensure the equality monitoring data is removed before applications are seen by the shortlisting panel. This process allows us to ensure that the shortlisting is done in a fair and consistent manner and all applicants are given the same opportunity to demonstrate their abilities.
Want To Apply?
To apply please complete our online application which can be found on our website: https://www.arts-su.com/yourunion/workwithus/careerstaff/
Closing date: 9th May 2021
Intended Interview dates: 17th May – 21st May 2021
Related jobs: