This job has expired and applications are closed
Other Jobs You Might Like
Location: Portsmouth, Hampshire
Salary details: £26,000-30,000pa
---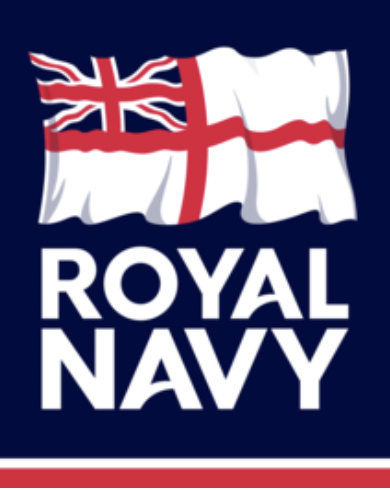 The Royal Navy has an exciting opportunity for someone to join our team as a communications and digital engagement lead. We are committed and passionate about increasing participation and accessibility to sport by all serving Royal Navy and Royal Marines personnel.
We are looking for an enthusiastic individual to join our team to deliver our communications and digital engagement strategy; to support growth in participation and to reach out to a wider and more diverse audience using both print and digital resources to promote the NAVYfit agenda.
Ideally, we would like to hear from candidates who have a keen interest in sport and want to combine their journalistic skills and experience with our modern approach to the future workplace and our singular focus on improving the lived experience to support, enable and empower the people of the Royal Navy to thrive, and unlock their potential as valued and respected individuals who operate to fight and win.
This is a full-time position based at HMS Temeraire in Portsmouth and requires travel in UK/Europe and some evening and weekend work.
The successful candidate will work within the Royal Navy Sport business area under a permanent employment contract with the Naval Service Sports Charity (NSSC). https://www.royalnavy.mod.uk/navyfit/nssc
Remuneration
Salary between £26,000-£30,000 depending on qualifications and experience, plus a qualifying workplace pension scheme with Standard Life including an employer's pension contribution of 7%. Both salary and pension are non-publicly funded.
Background
Physical development is a key component of Armed Forces operational capability and comprises the three pillars of Sport, Physical Education and Adventurous Training. Operating under the NAVYfit brand, physical development provides a vital contribution to building fitness, teamwork, leadership, self-discipline, determination, co-ordination, courage, competitive spirit, individual and collective resilience, and consequently morale and fighting spirit.
With proven benefits for recruitment, retention, morale and operational capability, this media and communications role is fundamental to our ability to develop and promote sport within the Royal Navy. Our primary aim is to provide accessible and attractive opportunities for personnel to participate in activities, regardless of experience or ability. This offer is delivered by a large and proactive team of specialist naval and civilian staff who are primarily based in Portsmouth but deliver events throughout the UK and overseas.
The role
Although not exhaustive, the primary objectives of this role are to:
Develop a sustainable communications plan that promotes and informs the whole force of the benefits of physical development.
Enable effective communication, develop networks with Naval personnel and other stakeholders, and proactively identify and exploit relevant stories and articles.
Build a community of followers who will become strong supporters of the NAVYfit brand that will help spread the message.
Create content that will rate highly such that people who are searching will easily find out about physical development activities.
Promote the specific benefits of NAVYfit through a proactive social media programme.
Produce infographics promoting the diversity of the Navy Sport portfolio.
In consultation with Royal Navy Sports Associations, market key events in advance to encourage support and attendance.
Attend and promote events using live streaming, interviewing and presenting skills as appropriate.
Manage and develop the NAVYfit image library leading on recruitment of contributors.
The person
The successful applicant will be a confident and experienced communicator and journalist who has the knowledge and initiative to promote and develop physical development and NAVYfit activities within the Royal Navy. This is a delivery-based role that will include attendance at relevant events and functions. As such, applicants must demonstrate the ability to work proactively and independently. Strong written skills are essential and must have been developed through relevant training or qualifications.
Essential criteria
Understanding of sport, fitness, health and wellbeing
Strong social media skills across all platforms including posting and data analytics
Necessary photography and videography skills to compliment social media skills
IT skills, MS office
UK driving license
UK passport
 Desirable criteria
Degree in journalism, preferably with a focus on sport
Knowledge and understanding of the UK Armed Forces
Applications and enquiries
For an informal enquiry contact Mr Steve Shaw (deputy head Navy Sport) steve.shaw125@mod.gov.uk , 07823 331011 or Mr Jon Glass (staff officer sports policy) jon.glass106@mod.gov.uk , 07572 135125
How to apply:
Forward a personal statement (not more than 500 words) a CV giving details of your suitability for this role and email to steve.shaw125@mod.gov.uk
Closing date for applications: 12 August 2022
Interviews: 29 September 2022
Steven Shaw, Deputy head of Navy Sport, Royal Navy, HMS Temeraire, Burnaby Road, Portsmouth, Hampshire PO1 2HB https://www.royalnavy.mod.uk/NAVYfit
The Royal Navy and Naval Service Sports Charity are committed to equality of opportunity and welcome applications from all sections of the community.
Related jobs: