This job has expired and applications are closed
Other Jobs You Might Like
Location: London
Salary details: £34,500-36,500pa
---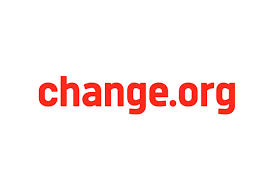 We're on the hunt for a campaigner to join the Change.org UK team. This exciting role mixes digital campaigning, storytelling and grassroots tactics to help millions of users win campaigns. You'll report to the Senior Campaigner, and be part of the global campaigns team based in countries around the world.
Change.org is the world's largest petition platform, empowering more than 200 million users to win incredible and inspiring victories on the issues they care about. In the UK we've exploded to over seventeen million users in just over 6 years. And we're just getting started.
From getting women on British banknotes, legalising medicinal cannabis to ending the tampon tax, we give our users the tools and support to set the news agenda in a way ordinary citizens haven't been able to before.
And we're an innovative business – a certified "B Corp" combining the structure of a business with a powerful sense of mission that drives our work.
Main responsibilities:
Find great petitions, both organically created and by reaching out to communities working on social issues who may be unaware of the potential of using Change.org.
Encourage and coach petition creators on how to run great social change campaigns using Change.org, coming up with powerful tactics and helping secure meetings with decision makers to take campaigns to victory.
Using email and social media, engage users in signing petitions that may interest them and taking further action in support of petitions they have already signed.
Prepare media outreach, to ensure that journalists are aware of campaigns of interest.
This describes you:
You thrive on social and have your finger on the pulse of what the UK is talking about online, in politics, and traditional media. You know how to make your content pop in a busy social feed.
You have experience of grassroots campaigning, and come with innovative ideas to win campaigns, sometimes with a shoestring budget.
You can write online copy that makes hearts bleed. You've got a strong sense of narrative and user experience, and you can turn out compelling copy at short notice.
You crave more data. You're driven by results, tests that are backed by statistical significance, and you're always curious about how to improve your work.
Insightful understanding of messaging and framing, and the judgment to repeatedly find the right message to engage Change.org users, decision makers, journalists and other stakeholders.
A deep commitment to our mission of empowering people to win campaigns on the critical issues of our times.
You have a can-do, positive attitude, are self-motivated and keen to learn. You flourish working in a low-structure team environment and have a willingness to take risks, to fail, and to adapt.
You thrive working in a fast-paced news or tech environment.
You've got a strong sense of fun and give-and-take — our small team is constantly pushing the envelope and each other to challenge assumptions, go all-in, and imagine the impossible.
Good understanding of UK politics, the political process and current social justice, economic and environmental issues within the UK.
You have 3 – 5 years experience in a relevant field.
Professional fluency in written and spoken English.
We're a small, results-oriented team. We're driven by helping our users have impact. It's a fast-paced, collaborative and supportive environment. Your co-workers are high-impact, low-ego, and have a deep respect for our users. We expect you to be the same.
Talent, enthusiasm, and leadership matter more to us than ticking boxes. If even one or two of the criteria on our wishlist speak to you and you're excited about this role, we want to hear from you.
We love serving our incredible users, and we love our staff too. We show it with very competitive salaries, unlimited paid vacation, 18 weeks fully paid parental leave, and an amazing company culture.
Change.org is committed to being a diverse and inclusive workplace. We encourage applicants of different backgrounds, cultures, genders, experiences, abilities and perspectives to apply. Join us to help change the world.
Please mention Journo Resources when applying for this role.
Related jobs: