This job has expired and applications are closed
Other Jobs You Might Like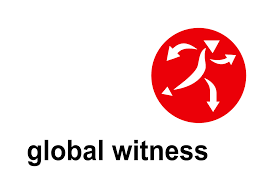 Location: Remote Working
Salary details: £250 a day
Freelance Gig
Next Step Jobs
Part-Time
Remote Working
---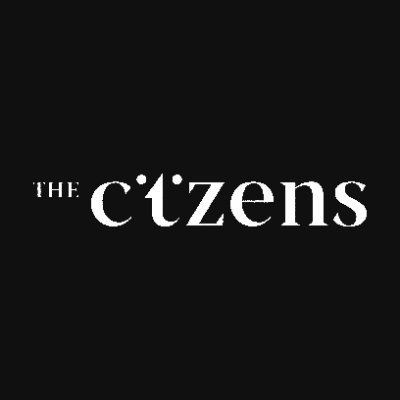 The Real Facebook Oversight Board was launched as an emergency initiative ahead of the US election. Faced with Facebook's refusal to take action to prevent Trump from using the platform to subvert the election, we convened a coalition of the leading civil rights groups in the US and some of the most prominent tech scholars and critics to create a unified response. Our board comprises a Nobel Prize winner and a MacArthur genius award recipient – and we still punch above our weight.
Facebook conceded on two of our three demands ahead of the US election and now we are taking on this fight globally. We are a small but ambitious project and we are now looking for someone with drive and vision to bring real accountability to a social media platform that is a threat to democracies across the globe.
Our approach is rooted in journalism and we use journalistic methods to create impact. We seek to outflank and outthink the Facebook PR machine in dynamic, creative and novel ways. We work alongside organisations in the policy, civil society and campaigning space and apply some of their tactics, but first and foremost we are a media organisation with a deeply held belief in the ability of journalism to hold power to account and catalyse meaningful change.
The Real Facebook Oversight Board Is A Flagship Project Of The Citizens
The Citizens exists because technology has changed everything. It's a threat to democracy, eroding our basic rights and undermining our ability to hold governments and powerful corporations to account. Populists and demagogues have exploited social media platforms and tools. We need to fight back.
We are using our skills as journalists to bring innovation to storytelling, accountability and public action. The Citizens is fast, experimental and impactful. We respond to what the moment requires: from inventing novel shadow governance models to bringing landmark litigation to blowing up Twitter with our viral creative media. We are now developing long-form investigations and journalism projects and expanding into podcasts and documentaries.
As a tiny startup we have punched far beyond our weight: mobilising rapid, collaborative, effective responses to some of the biggest and recent challenges the world has faced. But at the heart of everything we do is public interest journalism.
The Role
We are seeking a dynamic and ambitious Campaign and Programme Director for the Real Facebook Oversight Board, to lead the project and find creative new ways to keep the heat on Facebook. You will be working closely with some of the global leaders in technology and the role is for a thinker and a do-er: someone who can drive forward a strategy but also engage partners, uphold relationships, manage projects and maintain momentum.
The job responsibilities include:
Lead the project. In partnership with senior leadership, develop and execute an overarching strategy for RFOB.
Develop a deep understanding of the Facebook news cycle and find creative ways to impact it. We seek to change the discourse around Facebook and find new and interesting ways to counter its spin machine.
Steer us through our expansion from a US-focused organisation into one that is globally representative. Focus, in particular, on Facebook as an enabler of human rights abuses and find innovative ways to bring those stories to light.
Own and implement all aspects of the project. We respond to the news, this sometimes happens at odd hours.
Be the relationship manager for the 'Brains Trust' – our global experts – keeping them engaged and soliciting their input and feedback. This includes regular public events, touch points and keeping up the "shadow oversight" role of the Board. Increase public facing moments for the RFOB through a combination of planned and ad hoc programming as individuals and a group.
Input key messages to the strategic comms lead as needed to help craft press statements. We may from time-to-time engage the Campaign and Programme Director as a spokesperson.
Manage the social media team ensuring messaging and output is consistent. A goal for 2022 is a more sophisticated digital strategy, including social media and engagement of our dedicated online following.
Be part of our creative team. This includes bringing your ideas for potential investigations, stories and social media films and consulting on longer-form journalistic projects we are developing.
Our ideal candidate is:
Someone who understands and supports our mission to bring accountability to big tech and has a knowledge of how technology affects human rights.
Understands our values as a journalistic organisation and how these underpin all our work.
Is media-savvy with a fluency in journalism, public affairs and communications as well as an understanding of the US news.
May come from a range of backgrounds, including NGO/nonprofit, journalism, media, research, philanthropy, and / or campaigning.
Is able to drive through projects. We are highly responsive as an organisation and get things done fast. We are opportunists who respond and adapt to ever shifting goalposts while deeply understanding and holding the overall mission.
Doesn't want to work in a big, established organisation and is not afraid of experimentation. We are a small start-up. There are multiple opportunities to pursue other media projects within the Citizens and we are seeking creative storytellers.
Is an excellent communicator and meticulously organised
The role is right for you if:
You have the commitment and experience to drive this project forward.
You are looking for a small team that is nimble, responsive and focused on outcomes.
You are looking for flexibility.
You are able to work from home.
The Details
Flexible at 3 days a week equivalent over 5 days at a day-rate of £250. There is the option to expand this to a full-time role.
6-month consultant contract with the option to extend to twelve months.
Ideally based in Eastern Standard Time or GMT – though anywhere from West Coast USA to European time zone could work.
Starting as soon as possible.
How To Apply
Please email a copy of your CV and a covering letter outlining why you are interested in the role to info@the-citizens.com. Please mention Journo Resources when you apply, it really helps us out.
All The Citizens is an equal opportunity employer. We value a diverse workforce and an inclusive culture. All The Citizens encourages applications from all qualified individuals without regard to race, colour, religion, gender, sexual orientation, gender identity or expression, age, national origin, marital status, citizenship, disability, veteran status and record of arrest or conviction, or any other characteristic protected under the law.
Related jobs: