This job has expired and applications are closed
Other Jobs You Might Like
Location: Hybrid working - London office 2 days per week
Salary details: £35,000-40,000pa DOE
---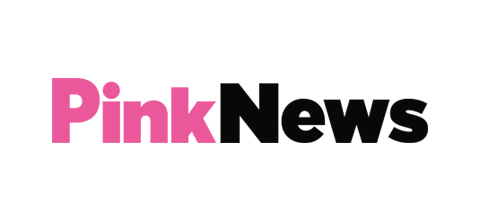 Do you enjoy telling authentic and engaging new stories? Are you also passionate about the LGBTQ+ community?
If so, we want to hear from you. PinkNews is hiring for an Assistant News Editor to play a crucial role in our daily news operation. You will be a key member of our multimedia content team, shaping narratives that resonate with a diverse and inclusive global audience of millions across multiple platforms.
PinkNews is the world's largest LGBTQ+ media publisher and exists with the mission to inform, inspire change and empower people to be themselves. We have a large multi-platform audience, reaching more than 150 million unique users each month with our multi-award-winning video and editorial content. Our content is at the heart of LGBTQ+ culture, covering everything from politics and current affairs to entertainment and pop culture, all seen through our uniquely inclusive lens. We are dedicated to providing accurate and impartial reporting, and to being a trusted voice for the global LGBTQ+ community.
You'll report directly to the News & Current Affairs Editor and assist with managing and subbing the daily output of a small team of news reporters. You'll work closely with our video and social teams to collaborate on and craft exceptional news content that challenges the status quo. A keen interest in LGBTQ+ issues is essential, as is knowledge of the digital news landscape and a proven ability to lead and mentor.
Location: Hybrid working – London office 2 days per week
Salary: £35,000 – £40,000 DOE
Working Hours: This role will work at 37.5 hour week, to include 1 in 2 weekends and shift work
What you'll be doing day to day:
Assisting the News Editor in managing day-to-day news operations-including the rota of permanent team members and freelance cover.
Collaborating with the wider editorial and video content teams to brainstorm, plan and execute news stories that align with our mission and resonate with our readers.
Researching, writing and editing news stories that provide insight and analysis on the latest LGBTQ+ news and events.
Ensuring all news content is accurate, inclusive, and respectful.
Implementing best practice SEO techniques.
Assisting in managing the news output on our social channels, ensuring all content is aligned with our brand and mission.
Upholding the highest standards of journalistic integrity and ethics.
Keeping up to date with LGBTQ+ news and issues, as well as developments in the broader news industry.
What skills you'll need:
Demonstrable experience writing and editing for a digital publisher, preferable with a focus on LGBTQ+ adjacent issues.
Exceptional writing, editing and communication skills, with the ability to write clear, concise and compelling copy for a range of audiences.
Proficiency with content management systems, SEO and social media platforms.
Strong leadership skills with the ability to oversee output of news coverage.
Media Law trained.
Ability to work independently, and manage multiple deadlines in a fast paced news environment.
A commitment to accuracy, impartiality and ethical journalism.
Strong knowledge of social media and digital journalism tools, and a willingness to experiment with new formats and approaches.
Willingness to travel when required to cover stories.
PinkNews is a global media brand and so any additional language skills would be highly beneficial. We also produce exceptional short form video so if you have a strong understanding of video and how to tell an engaging new story visually, then you will get to use those skills here.
We have a culture of learning at PinkNews and if you're a strong leader with a keen interest in mentoring, then working here will give you the opportunity to help shape the journalists of the future.
The Package:
35 days annual leave per year
An extra day off for your birthday
24/7 access to mental health support
Instant access to regular counselling & therapy sessions, booked directly through Slack
Unlimited access to our well-being and mental health resource centre
Instant access to independent financial, legal and other advice for you and your family members
Funded training and development opportunities
Fully funded socials, activities and away days
Monthly team awards
Progressive workplace policies including Transitioning At Work
Commitment to hybrid and flexible working
Macbook, home office equipment
Mental Health First Aiders (training available)
To Apply
Click apply and send your application through to us and we will get back to you as soon as we can. If you don't think you meet all the criteria but you're interested in the role and want to find out more, get in touch with us at talenthub@pinknews.co.uk.
PinkNews is an equal opportunities employer. We are committed to creating a diverse and inclusive workplace that celebrates differences, allowing you to be your authentic self at work.
As the leading LGBTQ+ Media brand, we want to use our platform to amplify voices and represent our diverse audience.
Related jobs: